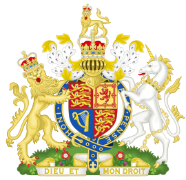 SECURITY & ACADEMIA AND SECURITY OF ACADEMIA HAVE BEEN BROKERED FROM THIS OFFICE
Firm Property Assets of Finance, Employment and Competence written out in Functional Aesthetics
PUBLIC & INDUSTRIAL CRIME EVOLUTION, CORRUPTION OF CONFLICT & SECURITY, CORRUPTION OF FEMINISM & ARMED SERVICE
Office and Academia Papers
PRODUCTS AND SERVICES SECURITIZATION
THE FIRMS SECURITY AND ACADEMIA - SECURITY OF ACADEMIA | ACADEMIA ECONOMY EQUITIES AND SECURITIES

PATENT BREACHING BIG BROTHER EFFECTS, INCOME DESTROYING CELEBRITY EGO AND POPULARITY OWNERSHIP EFFECTS
ABOUT ME (FINANCIAL EQUITY)
GOVERNMENT
Ikpe Uno is the Property of the Government of the public of the United Kingdom of Great Britain and Northern Ireland, he is the Golden King and an influential member of the British Establishment. He owns an Empire, a Global intellectual space from which Financial Institutions and Services derive intellectual property that they can deploy to root and secure their ventures in the Global financial Market.
RENAISSANCE
Ikpe Uno does not run an occult or own an occult website or carry or or rendezvous with those who do such activities, which trouble makers in the financial Industry and their Politicians like to try to make out is the case; such a suggestion will be the process of insecurities geared at the quest for self discovery and the digging of the United Kingdom for intellectual sensibilities, which can then be deployed on doing very stupid things by those who have no wish to do any useful work in the process of being incredibly rich. Hence an understanding that he will make no statements suggesting items of his intellectual space in writing, which can be taken advantage of or indeed put up any form of attitude or action which gives away his work because some feel that they are the ones that run the Present Global financial Market, which he does agree with, but have done nothing to destroy that process of people making alliances with the evils of society to scare people in order to practice financial marketing and the doing of Financial Business in peace, he has just not shared his equities and intellectual property and will attack anything which attacks his business. Hence a fact that the desires of some to influence financial system has increased over the years in a desire to make themselves rich with the use of media and violent society on the pretext of his work, based on the idea that they were responsible for building the Companies and Businesses which the financial market is comprised of and still make no sense to HH since he has been protecting and propping up the stock exchanges of the world from financial collapse but with their help earned treachery from their Politicians, who now blame it all on Bankers by making examples of such deeds in the United Kingdom, since the year of our Lord 2003 and it is the aftermath of being compromised and excessively exposed because of their plans to get corrupt with what belongs to him, seeking the enhancement of their lost evil powers and institution of their evil displacements, even though no body stops them from practicing such things, except they are stopped by their own desire to attack other people's choices which accounts for the fact that they are to a large extent responsible through their stubborness, arrogance and greed, for the present global economic crisis.
FINANCIAL MARKET SECURITY
He is therefore perfectly conscious of the fact that they will try to insert themselves into the importance of the way things work here, by doing so at some point in the history of his world, property and life, so that when they have sensed enough power and corruption gained which destroys financial equity, they can in search for more attention become even more conceited using street language they have used before such as claims I have "stolen their beauty".
Such security matters as they complain of are of no consequence, they have been well taken care of; HH Intellectual space was legitimised before the world a very long time ago, long before they started their evil arguments and those of them who run con industries got into the habit of telling the Arch Prince how to do his job every time they appear on Public media, all other forms of disturbance are merely meant to create a residual sense that somebody else can have or pioneer the same thing, which creates regional insecurity. If much wrongly and unduly debated heroism has come to mean pioneering, the violence of which The Arch Prince must make sure he is able to control whether or not he looks the part that is (which is a very common form of instability). Couple these with the fact that it is not a viable move or decision to push somebody in his stature into what might be seen as the lower fringes of Capitalism, this is a problem that is worth noting by those who trust their enemies on other people's property and show off on media all the time doing so for the Financial Economy. Thus they also wish to recycle what has become their curse by copying me and making use of Racism and other Violent discrimination, to substitute my Intellectual property with beauties of the damned, after they had already wiped out all leverage to the rights to privacy of ordinary people in the world by trying to force inspiration from his work on them which changes the way they think because they are attacking his faith-which of course they get support from Politicians for, of which not doing so through avoiding the process of doing things that are democratically inconvenient to those who are greater than them while demanding democracy at the same time, does not occur to them as the right thing to do because it is the only thing that can serve their thieving needs would have afforded them the chance to work for what they need these things and get a head start in the first place for but it would also afford other people the chance to get a head start on fixing some of their most important life problems which again they do not seem to want when it is not their own lives to decide.
TUNNEL LIGHT BOOKS AND HOLDINGS LTD ©
With this plan of scrutinizing people with claims people have stolen their beauty, to find their ideas and thereof, get off to build whatever business or financial institutions that must exist, obliterating the Human right to privacy in the course of it, which the act of doing so is based on their hope that the systems of global surveillance and technology will jump onto the back of their actions, if not now eventually, it is laid out; the Present Global Financial crisis itself all together. Even they know these financial institutions of theirs and of these sort will never last, they knew this before they got into the business and are merely there to cause trouble, get rich and when prevented from doing so, choose self improvements from the work and finances of those who have to do the right thing and more so is it important that they do not attack HH's work so people do not give their money to criminals at the global level, except they had no other choice.
Which is all being aggravated by the fact that business owners who fall into these Category now believe that they can control market to continue, the fact and problem remaining however that others can too and Banks, same as financial institutions and financial businesses need secrecy of intellectual property that has nothing to do with their powers, to provide a service and of course they need secrecy of security because of the risks involved in their business.
ABOUT ME (MANUFACTURING EQUITY)
ANSWER TO SELLING INTELLECTUAL PROPERTY,SECURITIES & EQUITIES QUESTION
This Website is the Current Official Website of Arch Prince (or High diplomat) and Author Ikpe Uno: who goes by the Social name of the Black Diamond and the Golden King and The Morning Sun, of the United Kingdom of Great Britain and Northern Ireland and deals in broking his intellectual property, Securities and Equity.
THE ARCH PRINCE OF THE UNITED KINGDOM
Ikpe Uno is an Arch Prince (Half Priest Half Prince, Prince with duties to serve the British State and the British Church on the diplomatic front of international affairs). We do not have communism in the west, thus Arch Prince as a name or the Arch Prince referring to him, is not a blood line member of the British Royal Family, however a member of the British Royal Family. He is a writer of non fiction books or what has been recently categorised as contemporary fiction because they are a product of his renaissance. He is a self Published Author and his books are about his life and his brokered intellectual property and equity at different very important stages, which people can buy with real money, therefore they come in the form of his Autobiographical Journal.
He has been at war with Greed, gluttony, corruption and Human degradation for Years and now in the process of broking his equities intends to share this security with the peoples of the world as well and more so for the purpose of securing his global intellectual space and equity, hence what is up for sale are only pieces of work that are a product of victories gained.
HOLDINGS AND PROPERTY
He has huge interests of this nature in the Manufacturing industry Globally, where the aesthetic functions of Automobile Manufacturing and Electronic Household Manufacturing accounts for the largest part of intellectual property being brokered here. As the Books which are written and sold here will have shown, the deployment of the management of fundamentalism can be very useful in many instances and structures for the purpose of packet securities that are sold with products which are created on them, particularly in ensuring that there has been a successful creating of products that are in themselves for reason of reputations attached to them or what intellectual properties have been distilled into their making as involved in them, not about to invite the unhealthy parts of cultural behaviour or social indulgence. As indicated on the Home page, protecting the intellectual space and the life of the City of London (its architecture and various other languages of it's structures and infrastructures) also involves interests in Education and Intellect: seeing that the right skills are provided for available jobs in the correct way, and awareness of culture and this British Prince's other two favourite industries; Fashion and Architecture thereof which account for the second Largest allocation of intellectual property being brokered here, followed by Financial Institutions Financial Businesses and Banks.
ENVIRONMENT AND INTER - REGIONAL CIVILITY
The Arch Prince a very environmentally conscious individual who for reasons of cultural greed and corporate robbery and how both work to rob others of even the most basic rights to privacy and security, only to create ageist violence and social as well as sectarian extremism from it demanding more and more and more power, whose rubbish one finds intolerable, most likely will damage things people find valuable, if they damage an environment in which his temperaments are deployed to watch over and nurture. In this he provides intellectual property that helps manufacturers to fit in and fill in where ideas, cost and discouragements over and for creating environmentally friendly products is concerned, thus he does not like Political systems, the theatre of the opinion their problems represent, the level of power that they have got, in much the same way that he does not like interference from and do not share his global intellectual space, property or equity with business that operate in this way. I does not appreciate and excludes 'evil Businesses' from his intellectual space and goes even further to ensure they do not make profits on him by making an advantage out of it and have been known to do anything necessary to recover his equities if they make use of them, especially before they have grabbed some market in the process of doing so.
True to his outlook as a British Prince, is very conscious of quality of life and although he prefers prioritising the environment to giving support for the rise of industry, in this order, have rather been very successful at making the United Kingdom a much viable Business environment than even the mighty America.
CHURCH AND STATE
As you will have seen, this is a staunch British protestant website and such matters as are associated with the duties of the Church and duties he owes to the Church will be reflected every where they are necessary.
He is not of the opinion or impression there isn't relentless evil and excused violence by which business is worked around him or all around us, he requires nothing from his friends, fans and customers, certainly not in the form of power, all he need is a book bought and a smile on people's faces.
And certainly not His Equities and Securities being used for the pleasure of idiots that barge their way into involvement with other peoples businesses seeking access to him they need to have because they have worked out what friendship with him must be like, which results in them being used as shrine for wealth and glory by those that own the businesses and the later use of HH's personal life and personality for endless beauties splashed all over all sorts of media (where some of the vilest individuals ever are known to operate who are always saying insults to others of being told how to spend their own money which they extracted from the properties of those they say it to when no body is asking them and will no sooner tell people they trifle with their social powers which is what they always say but before then seem to have located the person who had the right property to be handed to gangs who will beat people up or kill people for them and Music industry fools that will make them rich and give them more power thereof to cause more trouble) for their pleasure and ownership, which they get wrecking his life to make these comparisons of beauty that they win and then keep that way making sure no body makes them settle for less because they think their Politicians will be spared and they will carry on like that forever as insolently as possible, even when they know it has an end and their pleasure of taunting One to attack his health and thereafter become violent to ensure he does not approach them to take it away which is just not sensible in anyway and such a great waste of time and resources which is not theirs.
FIRM AND CEO WORK & BIZ OPERATION CV
FOR THE ENVIRONMENT PROJECT
Copyright © Tunnel Light Books and Holdings Ltd | All rights reserved.
FOLLOW THE FOUNDER ON TWITTER AND TUMBLR