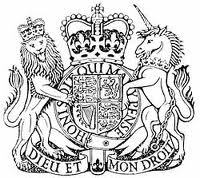 THE HERMITAGE COMMUNITY AND TRUST READERS' COURT LIBRARY PLUS
THE HERMITAGE READERS' COURT COMMUNITY AND THE GENERATION DIVIDE | COMPANY TRADING ASSETS WRITTEN OUT IN FUNCTIONAL AESTHETICS | JOURNALISM ENFORCED CELEBRITY INTRUSION AND "EXCEPTION" SEEKING VANDALISM | ESTATE PRIVATE EQUITY INTELLECTUAL PROPERTY ADMINISTRATION SERVICE FOR - BAD HABITS AND AFFILIATED NATIONAL SERVICE CLICHE | ROYAL HERMITAGE CORPORATE IDENTITY, CLIENTS' BROKER AT THE VICIOUS STOCK MARKET, POPULAR CULTURE AND POLITICS CYCLE | THINGS IN ACTION THEFT - MARKET AFFILIATED AND POLITICAL FINANCE BASED SPIRITUAL EVIL AT FAME, ENTERTAINMENT INDUSTRY, POPULARITY AND PUBLIC LIFE | THE ROYAL HERMITAGE READERS' COURT COMMUNITY TRADING PROPERTY ADMIN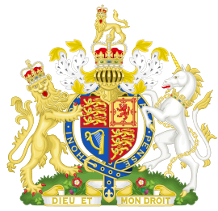 WELCOME TO THE ROYAL HERMITAGE LIBRARY DOSSIERS STORE
PRIVATE EQUITY INTELLECTUAL PROPERTY ADMINISTRATION HOUSE KEEPING
CROWN SERVICE CONCERNING ESTATE HOLDINGS AND INTELLECTUAL PROPERTY ADMINISTRATION SERVICES
Essentially it has taken more or less the same pattern it took during their greatest achievement of wrecking my University studies and the background for all other forms of madness which involved having jobs and encouraging younger people in the education system to spend time abusing me each time I showed up, while the education system went through processes of tribalism raids that eventually gave way to means by which they stupidly got into a habit of linking jobs they gained from their qualifications to anything they did to push local hoodlums through the system on my Public image as a boost for their sense of privilege. In the time I have ignored it, the problem has already grown into a case of culture and society gits which progresses to a matter of twats whose money runs the world and gives way to Politicians and Journalists making me anxious in a very violent manner everyday, for what I later realise each time is their ideas about a sense of privilege at my expense entirely developed on goading me, which is also copied by Celebrated idiots who think they are famous and middle management idiots with children who play with my livelihood blowing off insults at me that boosts the benefits of the sense they were important, to a point where I was financially worse off because they took something important from me. It is as such something I cannot manage without getting out of bed everyday to cause them immense suffering and a particular flavour involved shutting down their access to popularity, while entitling myself to anything they had which remotely looked like some peace of mind in the process of doing so.
The popular conjecture is that I am an unknown quantity but this is not true – the truth is that I am neither poor nor rich and those who make these sorts of statements are usually rich and need to fight their corner not become insulting obsessed with handling me. Being neither poor nor rich does not make a mess of people's career and academic pursuits, these are the sorts of issues upon which we appear to be making progress which makes their stupidities uncomfortable these days. In the end the main issue is that they have done damage to my work in order to gain control of it and chase money by and I want their incessant need to follow up this damage alongside their Politicians to cease or the logical thing to do will be what their popular and stupid, famous and foolish minds usually fear the most, regardless of if they had become fully paid up parts of public discrimination processes and do not therefore wish to continue fighting for my civil rights with no prospects of being deterred.
"THE SUBVERT OF YOUR PURCHASE BEING SWAYED BY COPYRIGHT BREACH EXHIBITION IN PUBLIC OR ON MEDIA."
THE GOLDEN KINGS EMPORIUM - TRUST AUDIT & HERMITAGE ESTATE HOLDINGS
OTHERS AT FOUNDERS WORLD AND OFFICE
TRADING | MARKET | FINANCE AND INDUSTRY
Estate Holdings Administration, State Office Engagement, Client Hospitality, Culture and the Prejudicial, Brands, Liability, Creative Equity & Asset Exchange
FOR ENQUIRIES - CALL:07500244678 | EMAIL: ikpeuno@hotmail.com
They claim I put up the idea I have got the right products when I don't necessarily have it, while reality is that people invest money on the Equities I have built and the longer they waited was the more they spent that money on something else, it is a phenomenon that the stupidities of these fools are very well aware of, hence we can never be free of them telling us their abusive and destructive behaviour is due to the fact what they own is very big – then we hear my idea involves getting people who are already privileged to grab more money from the world, while we know there is something call Fiscal and Monetary Policy by which a Government decides what the value and standard of living for a working Population is and that this is always reflected at the Markets which ensures that value ended up showing in their Bank accounts – why ever it seems the idiots now live here and that there will be no consequences for a habit of wrecking mine to boast about theirs. It is fondly suggested that I speak like a low level sales person when I deal with whole business Empires but I am not, I just like to be thorough with my work – there isn't an Arch Prince that will get stuck with them between Communities and the kids who pass exams to control the High streets around here, it's important they showed up anywhere near my concerns to buy and read Books I have written or stopped complaining about the consequences of doing otherwise.
RECOGNISED PRODUCT BENEFITS - MY PROFESSION AT LOCAL & GLOBAL POLITICS
Arch Prince's Security at Faith as a matter of immorality and the Role of Women in Industry| Fundamental and Racial disobedience| Alternative lifestyles and socially organised violent financial blackmail| Men at Media-Liberal destruction and cultural destruction| Update at The Company Court: Ladies against sexual impropriety and their Male Business Partners at the Royal Estate - The Company Court (Middle Classes only) - Security at all mainly Male Dominated Economic Attrition. British and Chinese Mainland Property Equity Brokerage at the Arch Prince's Royal Estate.
PRIVATE CREATIVE AND CREATIVITY (DO IT YOURSELF) INTELLECTUAL PROPERTY ADMINISTRATION HOLDINGS EQUITY PRODUCTS
BROKER TRADING AND PRODUCTS - AFTER SERVICE
THE ROYAL HERMITAGE AND INTELLECTUAL PROPERTY ADMINISTRATION HOLDINGS TRUST BOOKSHOP
THE 15 YEAR ROYAL HERMITAGE MASS MEDIA NONE-MALE ADAPTED PARENT AWARE WORK COURT
AUTHORS OF INTEREST & READERS' SUPPLEMENTARY - FANS, LIVE AT COMPANY BUSINESS AND THE LIVE ROYAL ESTATE JOURNAL COURT MEMBERS
iThe Author and Company CEO
FOR THE ENVIRONMENT PROJECT
THE BOOK AND THE INDUSTRY
CULTURE, MEDIA, MONEY AND POLITICS
FOR THE ENVIRONMENT PROJECT
Copyright © Tunnel Light Books and Holdings Ltd | All rights reserved.

FOLLOW THE FOUNDER ON TWITTER AND TUMBLR