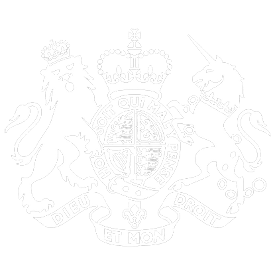 THE HERMITAGE COMMUNITY AND TRUST READERS' COURT BOOKSHOP LIBRARY PLUS
THE HERMITAGE READERS' COURT COMMUNITY AND THE GENERATION DIVIDE | COMPANY TRADING ASSETS WRITTEN OUT IN FUNCTIONAL AESTHETICS | JOURNALISM ENFORCED CELEBRITY INTRUSION AND "EXCEPTION" SEEKING VANDALISM | ESTATE PRIVATE EQUITY INTELLECTUAL PROPERTY ADMINISTRATION SERVICE FOR - BAD HABITS AND AFFILIATED NATIONAL SERVICE CLICHE | ROYAL HERMITAGE CORPORATE IDENTITY, CLIENTS' BROKER AT THE VICIOUS STOCK MARKET, POPULAR CULTURE AND POLITICS CYCLE | THINGS IN ACTION THEFT - MARKET AFFILIATED AND POLITICAL FINANCE BASED SPIRITUAL EVIL AT FAME, ENTERTAINMENT INDUSTRY, POPULARITY AND PUBLIC LIFE | THE ROYAL HERMITAGE READERS' COURT COMMUNITY TRADING PROPERTY ADMIN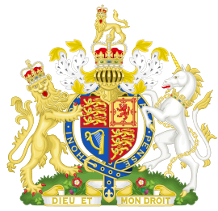 WELCOME TO THE ROYAL HERMITAGE LIBRARY DOSSIERS STORE
PRIVATE EQUITY INTELLECTUAL PROPERTY ADMINISTRATION HOUSE KEEPING
CROWN SERVICE CONCERNING ESTATE HOLDINGS FOR INTELLECTUAL PROPERTY ADMINISTRATION SOLUTIONS AND SERVICES
ROYAL MENIFESTO - WORKING POLITICIANS AND BOTH OF THEIR IMMORAL MALE AND FEMALE SOCIETIES
ROYAL MANIFESTO - SELLING ROYALTY REPRISALS
"THE SUBVERT OF YOUR PURCHASE BEING SWAYED BY COPYRIGHT BREACH EXHIBITION IN PUBLIC OR ON MEDIA."
REFERENCE TO THE GOLDEN KINGS EMPORIUM
(TRUST AUDIT & HERMITAGE ESTATE HOLDINGS)
OTHERS AT ARCH PRINCE'S OFFICE
TRADING | MARKET | FINANCE AND INDUSTRY
Estate Holdings Administration, State Office Engagement, Client Hospitality, Culture and the Prejudicial, Brands, Liability, Creative Equity & Asset Exchange
FOR ENQUIRIES - CALL:07500244678 | EMAIL: ikpeuno@hotmail.com
media, celebrity and OUR AUTOGRAPHED TITLES
They claim I put up the idea I have got the right products when I don't necessarily have it, while reality is that people invest money on the Equities I have built and the longer they waited was the more they spent that money on something else, it is a phenomenon that the stupidities of these fools are very well aware of, hence we can never be free of them telling us their abusive and destructive behaviour is due to the fact what they own is very big – then we hear my idea involves getting people who are already privileged to grab more money from the world, while we know there is something call Fiscal and Monetary Policy by which a Government decides what the value and standard of living for a working Population is and that this is always reflected at the Markets which ensures that value ended up showing in their Bank accounts – why ever it seems the idiots now live here and that there will be no consequences for a habit of wrecking mine to boast about theirs. It is fondly suggested that I speak like a low level sales person when I deal with whole business Empires but I am not, I just like to be thorough with my work – there isn't an Arch Prince that will get stuck with them between Communities and the kids who pass exams to control the High streets around here, it's important they showed up anywhere near my concerns to buy and read Books I have written or stopped complaining about the consequences of doing otherwise.
RECOGNISED PRODUCT BENEFITS - MY PROFESSION AT LOCAL & GLOBAL POLITICS
Arch Prince's Security at Faith as a matter of immorality and the Role of Women in Industry| Fundamental and Racial disobedience| Alternative lifestyles and socially organised violent financial blackmail| Men at Media-Liberal destruction and cultural destruction| Update at The Company Court: Ladies against sexual impropriety and their Male Business Partners at the Royal Estate - The Company Court (Middle Classes only) - Security at all mainly Male Dominated Economic Attrition. British and Chinese Mainland Property Equity Brokerage at the Arch Prince's Royal Estate.
PRIVATE CREATIVE AND CREATIVITY (DO IT YOURSELF) INTELLECTUAL PROPERTY ADMINISTRATION HOLDINGS EQUITY PRODUCTS
BROKER TRADING AND PRODUCTS - AFTER SERVICE
THE ROYAL HERMITAGE AND INTELLECTUAL PROPERTY ADMINISTRATION HOLDINGS TRUST BOOKSHOP
THE 15 YEAR ROYAL HERMITAGE MASS MEDIA NONE-MALE ADAPTED PARENT AWARE WORK COURT
AUTHORS OF INTEREST & READERS' SUPPLEMENTARY - FANS, LIVE AT COMPANY BUSINESS AND THE LIVE ROYAL ESTATE JOURNAL COURT MEMBERS
The Author and Hermitage Company CEO
FOR THE ENVIRONMENT PROJECT
THE BOOK AND THE INDUSTRY
CULTURE, MEDIA, MONEY AND POLITICS
FOR THE ENVIRONMENT PROJECT
Copyright © Tunnel Light Books and Holdings Ltd | All rights reserved.

FOLLOW THE FOUNDER ON TWITTER AND TUMBLR