TUNNEL LIGHT BOOKS AND HOLDINGS HERMITAGE TRUST HOLDINGS
ASSETS BROKER, CREATIVE EQUITY BROKERAGE AND TRADING PROPERTY ADMINISTRATION SUBSIDIARIES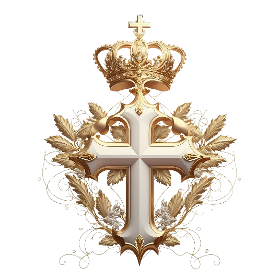 Please note I may not have paid a great deal of attention to my language on some occasions; it is an attempt to consign those language to history. Just as I have of a violent Nature to highlight the processes by which it is possible to get from feeling unforgiven for hurting another person to feeling justified for taking the life of another, much as it would be pretentious to avoid them completely if I were involved as I am, in controlling the abusive activities of the Famous.
The Hermitage Administrative reasons for not Polishing these feelings are that not doing so draws up a complete understanding and for Equity applicable , of what I have done to impugn Market separatism.
Mind some racial slurs, in context they mean nothing but never the less must be explained as a response to my position being incessantly compromised by people who also want everybody to think they do not need help from my exorcist and hence in a circular sense, need to become more responsible persons.
Disheartenment, faithlessness and inappropriate language statements have been set out here as a general platform for Villainy based Property Equity development, of which villainy is not considered to be a certain specific behaviour, act or art of human engagement detrimentally - their creative purposes require skill of application.
(PROPERTY EQUITY AND CREATIVE EQUITY BROKER PROCESSES)
PUBLIC PLACE AND PROPERTY BROKER - PUBLICITY BROKER - BOOK PURCHASE
OR
SOCIAL MEDIA CONTROL - BROKER PROCESSES AND ADMINISTRATION - BOOK PURCHASE
THE ROYAL HERMITAGE TRUST AESTHETICS ASSETS HOLDINGS AND BROKER CANOPY | CITY & ROADSIDE BILLBOARDS PUBLIC ADVERTISEMENT PROPERTY ASSETS
STORAGE, DISTRIBUTION & ROYAL LEADERSHIP FUNCTIONAL OPERATIONS BROKER AT THE ROYAL TRUST
APPLICABLE HISTORY AT THE INDUSTRIAL CONSORTIA, THE COVEN AND THE COURT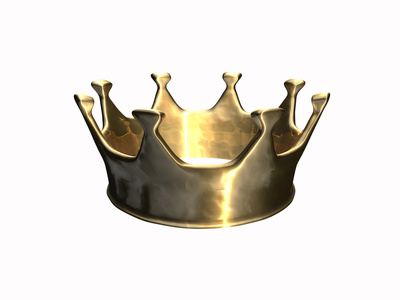 (US Supreme Court decisions on Abortion)
I am said to have gained from the decision made by the US Supreme Court on Abortion in 2022. I have no idea what it means, what I do know about it is that the supreme Court must have taken time to ponder the facts from many different levels of Legal work experience at the highest levels of US Government, seeing as there are 8 Judges that man the position. It was easy for any normal person to make sense of the fact that what they have gathered, is the war that feminists have waged on the male population and the way that it will continue to get larger and larger, which consequence of unwanted pregnancies will not be reduced while it does and the feminists will simply move the violence towards the destruction of unwanted Children. Where I really come into the picture is that I have been running my case down the path where it became clear that I had done everything about my work, competence and abilities, what stands out as the sole source of my academic and financial failures was distraction from relentless feminist violence – even now I had a Bookshop and the Books were thriving but clients cannot read because they were being put to fools errands for identifying with it, as much as I was, hence the damage done to my finances – this can only be mitigated if I got over the sadness of doing everything to avert wealth and social inequality, including the business of scaling back my finances only for them to destroy it completely, if I must recover and survive despite their practical jokes. So at the heart of it seems to be that I had assisted a woman and failed to hide the fact that I had from feminists – the men who showed up to take up my time and groom me for the bum fingering to alleviate their own personal problems had started out with gimmick that all I could do was to start a fight that they would finish because they were bigger, which contributed to me dropping out of University, a process where I picked up all they had done to control the female population over the years and set about smashing all of it and now the feminists had picked up from there but their case was mostly a matter of setting my wealth equity public image as means by which I got bullied so people may befriend the rich or sell products at the market place. There is as such no other way but to say that I want to get out of bed, cast aside the sadness of seeing they had some money and were willing to buy anything no matter how much harm it caused them and caused others, call me names and put labels on me to improve their personal problems by making sure it ended up in my personal life and the start and end of everyday should work in terms of the story I had created from inflicting my own version of distant feminist violence on them and to have it so comprehensively done that it was clear to all that I was working on the you, me, employers and bottom chasing issues idiots with their society king characters who want to make comments at Industrial conferences about my finances as per the idea that nobody knew who the hell I am.
The warning is that I have done everything, its now just me, my qualifications, my tested and proven competence, my Books and their feminist violence getting in the way of my financial well being everyday.
Then it claims that there were reasons for it, two main reasons for there always being one comment, one insult and one way to damage my body every time there was instances where the Public took an interest in my Books while they were running their own stupid lives on my Public image - one being what State provided security did and the other being the women who have lost jobs due to their stupidities showing up at Industry and more so on my account. The last is even less valid an excuse than the former which does not make any sense whatsoever but I am now done with idiots like this playing with their career while having their own at the finger tips to fool around with, I need to come with with a plan to deal with the fact they think they were entitled to push insults at me, covering it with gimmicks I was meant to get off my bum and do something to serve them, leave it for sex workers and build a crowd that will finger my bum while it clung to my social life and finances, especially white women and their silly girls.
Their Politicians who think that their activities were the main thing really are the most annoying gits in the world when they claim I am lazy and ought to get a job - we know their insults and the business of lending these fools publicity at Government buildings, to pass off my wealth equity public image as a means by which I get bullied so people may get along with the wealthy and become successful at Market, is the reasons they have opened up my personal space and personal life to society idiots with strange spiritual practices and relationships with money, now I have to clear out the effects of the fact the idiots were sharing my personal space to get their beauty sleep, about which I dared to turn on my own Bed, before I get out of bed and it is never done well enough for me to attend to anything important - we know that chasing an activity linked to employment, writing Books, looking after a Bookshop and finishing University studies was probably an exhilarating experience, we also know that 90% of my time is taken up by Government Office idiots inflicting their negative stupidities on it for corrupt self improvement, does have my congratulations if it finally knew what hard work was, bearing in it is the one enforcing the gimmick where people peddled my personal and social life for money instead of working for it - never ever goes a problem. The women are always entitled to push insults at me and are always seen expressing that entitlement in public - I have discounted all that had occurred before my time in the private security Industry where upon trashing my Bookshop to say that I would never understand it was important for me to protect them and kiss their bums for a living if I had my Bookshop and writing career, it was clear that they will never give me a break on their own but I have had to wake up to practical jokes that keep clients off paying for Books everyday, over a 7 year period since - needs to find a real toy or the part where I found it one so it got to play forever, would be the least of its worries. Needs to take charge and put a stop to it themselves by making the comments about their careers and sticking only to the facts when making those comments about mine or it had since turned towards a matter of me, my competence of their feminist violence.
I do get told I acted as if what I am doing was wrong but I do not think it is wrong, these are not nice people and we know that hanging about at Church to make money by casting them in the light of what they really are, can also be the little wicked things we were doing at Church, but whilst I am not talking to anybody it has been a 20 year career mess and a daily mini war as main feature. It has always been the wrong approach to walk into a woman's life, abandon all that mattered to you to assist her because you believed it would make her happy, so apart from the matter of women who claim they can solve problems that men solve for other women and some men, I am at a loss as to what feminism was, I mean they do mock endlessly with stories that some claimed women always needed help, over what is as simple as the fact the way society is set out, meant that if you were facing a challenging situation at work or at home, it was probably worse for your female colleague - as I said, it needs to find a toy or I will find it one and then it will fool around forever.
They have raised the point on public media, that the main problem was a failure on my part to view what is happening in my direction as bullying which had built up to a problem that affected everybody. Without explaining the ways I have eliminated everything around my affairs which encourages them to take an interest in me over their obscurity problems, which obviously were a product of personal decisions I made for them and the ways they will either have or I will never enjoy it, as stupidly as possible, This is not bullying, it is a process where they had decided an unusual treatment for me and most members of the public did not possess the kind of access by which to do such things and so since those people had access to them, they were at all times the next best thing. The problem all together is that it is then suggested by another group of idiots that I needed to be controlled on the basis that when I did this people got hurt or killed, so it is not clear where two bit twat who always had to fuck everything but will not settle for the fact I accepted it fought my wars, can fuck more and tell me about it without complaining, so its stupidities needs to cause me a difficult time to feel good about its stupid life and needed my privacy to eat. Eventually it comes forth to make those stupid comments about an issue associated with the ways that I think I am in charge and I do not mind the insults until when it affected something important on my end, they simply need to keep their gimmicks away from my career publicity and the Bookshop, the part where I got to see what is happening in my direction as a form of bullying for the good of all, will be the part where they had picked up something they were unable to enforce - it is not a schedule where we got to discuss where, when or how we stopped. I am told that I appeared to have found these matters to be normal but it is normal to me – at the top end of this nonsense was a group of nepotism idiots with an interest in my affairs which suggested they wanted their stupid teenage children to secure advertisement contracts from multinational companies at my expense, after which we had to deal with news of child star abuses. At the Ceremony side, was a function being held by mostly famous idiots in which they decided what they had suffered in life due to their personal decisions and the kind of social privileges they deserved because of it, it would have likely been a charity function and would likely have been held in a sexual atmosphere. No idea why these idiots enjoyed picking up my career and career publicity for their gimmicks, I now have to say that if my Books provoked their society, it was created at time when with respect to my career, nothing was being done in such a manner as their interests were meant to be paramount and they would have found this out if they got a copy of their own. The part where this nonsense will cease to be as amusing as it is for the time being especially for every fool that shows up to be complicit with a process where I rented a space from them and they shared images of my body bits with hoodlums to build societies that abused me in sexual contexts publicly, whilst being willing to burn down whose streets over riots because people were running businesses that way at their expense, will be the part where I saw their neighbourhoods as something I needed to handle painfully in order to maintain a writers profile, whilst the other fool working me for homelessness at social security will be the one setting the stage for an attack on their outdoor activities. I did warn them of a possibility that it might come to this. This excuse is made that I considered myself tough but I am, if this nonsense is allowed to play out, we will end up with the part where I was allowed, so I placed a bin bag over their heads on waylaying them at the street corners, to attack their famous stupidities for tearing down my crime control publicity, building me a profile as a character people bullied to befriend the wealthy and leaving me open to home wreckers, because I closed off access to my social profile which they needed to handle in order to feel good and they got off fighting my wars thereof, we are likely to finish off with outcomes in which the body that regulated what they did with their qualifications on the stupid media was a part of this story all together. I did warn them about this outcome in which their abuses, sharing my privacy with hoodlums to build society that fingers my bum while I got blamed for their personal problems to create the self-improvement I denied their stupidities because they wrecked my career profile, and reading my astrological sign whilst they were, like a reason to murder a famous idiot, the outcome where I picked up the abusive well off neighbourhoods to maintain a writers profile. I am told I reiterated that people shared my privacy with hoodlums to build societies that fingered my bum but I really had an enema which I did; the point being that these are absolute scum and I am not the one cutting the corners on what they really were endlessly using Media and Celebrity culture, so far it has shared the fact I created a concoction of vitamins to have as enema because I was getting dehydrated so often, since I enjoyed access to State provided security, those who have copied it had discovered that it helped to relieve back and spine discomfort depending on the kind of vitamins I used, but I mainly used it to help me hydrate, nice to know I can control my back discomfort at age 42, that doing it was something about which I should be ashamed, that I should be ashamed that I self-medicated, to which effect its famous idiots had trashed my crime control publicity, their stupidities had picked up my career publicity to create their own version of my assets and we are now waiting for an outcome that will be terrible once they started raising the point about the stupidities performed with my career. I mean since its nonsense and a process of reading my astrological sign whilst it was doing so began, it has been 6 years of financial mess, with another idiot at the local council taking up the gimmick of working me for homelessness over unsubstantiated claims I committed social security fraud, then they got a hoodlum who had nothing to lose living next door, to bang walls and doors at me which famous idiots got to make the most of.
THE HERMITAGE RESIDENT ON CLIENTS AND MOBILITY
I am told that War precedes me everywhere I go and its an angle of conversation I am happy to oblige although it detracts from the main point. I believe it was the way peace preceded me that they got up in arms for in the first place, so now that every hoodlum activity to get imagination up my bum leads to a process of a million and one explanations to say its all my fault, save the explanation that is the truth of what it is, adding to the destruction of my career and academic work to achieve this process where all I did to put it back together only resulted in an outcome where they had a crowd which expected me to get into a fight with people in order to make the women safe because it was a mans work about which I had to abandon my own existence for them to build up on Media and make money with, we have got a real problem that questions their so called strive for peace. They always do this; they were the majority, they were the market, I couldn't take them all on etc but it leads down the same path i.e. they are stupid, they are selfish, they are evil and they wish to ensure they had soul to blame for their problems but their crowd business generally meant that they were facing a brick wall because of their personal decisions and my personal decisions was the exit for it as per there was nothing I could do about it mostly but I am usually also always accused of cowardice – leading all that were the Celebrities who are the source of all the problems, picking up all I do with myself and my career to build up as a stage by which they live in a hope that I will get into a fight with people to save their stupidities. We have reached this stage where I needed to reiterate the threat that they are not a threat to me and their stupidities is not what democracy looked like if they wanted a piece of advice – its now time their families got feedback for this nonsense which is entirely avoidable if all activities that interfere with Client interests at the Hermitage and makes a complete mess of my social life, public image and finances had come to a dead stop, especially the stupid media comments. Of course they do say I have shut down their access to money and fame through popularity at my expense and this is the source of all the pressure but it is, since its not as if they were going to pick up National service all together anyway. It's the old story; the time between 2016 and 2019 was wasted because they got their hands on some of my work and transformed my State provided security into gimmicks involving Industrial espionage without which they will not earn a living and it feeds into that gimmick where it is said that I am dangerous while reality is that they need to steal these things all the time including market I have built for my Books and hang around on media taking the breath out of me by mocking me on account an Industry goon helped them make money from it. The threats are normally meant to soften me up while they continued, especially those who think they had approval from a deviant Royal but if I am going in for my exams in 24 hours, I am done for a state of mind because of it, as stupidly as possible.
Now I am told that I spend much of my time getting involved with or interfering with the lives of white people, but it has no basis on truth or reality. The reality is that I built myself a Court for female journalists, taking one of the examples, what then happens as fact is that the spouses of these women are not aware of what they do with me at work most of the time, the imaginary spouse having a go at me all day will be the male colleagues who are simply entitled to every media and television personality jobs that exist, including my income margins and the problem grows to such an extent even the Managers and supervisors will tell female colleagues to give up friendship with a low life kid somewhere or lose their jobs, such that by the time I take the risks to prevent it, the insults of their children would have become a profitable thing and then it would never go away. We all know if I got off picking up all that allows them get on without dealing with the effects of these kinds of abuses, the bragging would never live up to what we hear it say all the time because I would have gotten my kick out of ripping it to pieces and then making sense of the way I relate with the civil service in terms of the reasons anybody would want my career, property equity and assets and would get in league with quasi criminals to get imagination up my bum and shut down my social life each time they got into the city centre to seek their own fortunes, something about being aware as a child the manoeuvres that parents performed to keep contracts and business or work opportunities. So my Court of Journalists has been exclusively white because black people trashed the career and social life, to hang around with communities that send them out to run me down, blabbing all sorts of nonsense about how I will be homosexual so that women might be powerful and then when a bunch of female journalists spotted what I was doing and got involved the above kicked off and it has been in play for long enough to get a response from me, so the way people complain about me had since become a global stage phenomenon. They are always free to brag and get wild at my expense - I have been clear with the warnings, as per when I do get my hands on their own pride and joy as well, I will handle it by exactly the same process of forcing them to do things they don't want to do with a crowd behind me that helps me enforce my civil rights, ripping up their careers or retirement and hanging about somewhere scoring points each time. The story that they are robbing me is utter nonsense naturally – they know that they have not been making as much money from this behaviour as they used to in the past, due to what I have done with it but they are content to do as much damage to finance and property of the general populous as resolution for the problem and this is the reason that they continue never the less. I mean the media bits want a world where they got people into a fight with gangs and criminals, stirred up public places crises with the results and hung around with characters in suits who behave as if Celebrities live on foodbanks at other peoples expense with several phones filling the position of paparazzi or Celebrity agents, never mind the benefits of trashing all incentives I have built for my business, implying I will go to them and pay them for advertisement, so they have set me out as a character people bullied to suck up to rich people despite the business of corrupt idiots who appear to have invited themselves into the business world while they feared market and thought others must have worked for it at some stage, making claims that I am planning to get into big industry in order to open peoples doors, so now the idiots believe they had adopted both sides of the issue and I was trapped because a bunch of fools had jobs on Media. It seems that the expectation is that if I am able to wade it, the damage had not been done and I had no right to respond. Now I am running a Bookshop with an abusive publicity around it which suggests I am accustomed to doing work without being paid. It seems them that without action, they will continue to live up that delusion that it was perfectly okay to seek their own interests through comments, gestures and statements that damage Client interests here. Now it is said that I am caught up in a Royal feud but there is no Royal feud, just Members of the Royal family going self-employed, thereby inventing ideas on whom should be forced to serve – the problem with this is the way that they and their Industry idiots burn Royal Assets, in my case specifically, picking up anything I had done with Communists to set about a fight with some people it hated in order to build a campaign of media that will get everybody sucking up to Celebrities. So, Prince Harry has left his Family at this stage but there is still Princess Beatrice for them to run with and its not clear what it is about yet so far. Those stupidities we see the Media idiots exhibit are not linked to the day jobs that a specific contract was signed for and its an example of the way it becomes clear that they speak of scientific explanation for my activities while there is a simple case of setting out their lives but instead of living it, show up to trash my finances and go home to their families with salaries every month. They do claim that they simply want to get involved with me naturally but its utter nonsense, a bunch of idiots especially the blacks, who come from parts of the world where people are always fleeing conflict – no idea why it is that the culture is an all consuming thing but they were the first to apply it on others as well as the first to get violent when it is applied on them, then they show up here to make up ideas that all black people were the same thing while what really happens is that this gimmick and its talk of the town insults that wrecks the career and health and finances is something my Mum uses, even I don't know what it is exactly that she uses it for, so far which their stupidities have been getting paid for being popular talking nonsense about trouble that will come to me if I didn't respect my mum and its an example of the sorts of behaviour I will reciprocate when this nonsense begins to supply their families and extended families with feedback – the blabbing is usually good, according to history we know there isn't a thing on the planet that they could do if I did it anyway – save of course, violence on women getting out of hand and we already have a history of them bragging until they built a public image for their stupid selves about their wife beating capabilities and how they bang away at me all day, such that the smell bits was the one that will happen very quickly but has not in a decade so far which indicated they were not as stupid either way, just wouldn't stop if it thought I couldn't do a thing about it. The actions of the deviant Royals have this effect where things are pushed into the agenda when it is not time for such things to be and this means a process where they are busy making other peoples public service a threat to the lives of the Public – so in my case it plays out as a mess that I must tidy up and each time I tried, developed several stupid and pointless variables, such that I cleared it out and moved on to the next issue that was corrupted with the same effect; therefore I think its apt to set out the statement that I might work myself to death if they wanted but they will be the ones making friends with the enemy and abandoning their family. I do get told that chasing this matter only makes me vulnerable to the other gits that show up to take all the time and yes it does but until this results in the prognosis that I will look like a pariah if I picked up a campaign of hate for the way women play abusive practical jokes on me, gives way to a process where I was more interested in the lives and jobs and careers they had abandoned to show up and spend their foolish time on me, it seems that they were too stupid to shelve it so far, hence that I am an Arch Prince is unbecoming but it is none of their business either.
So they do claim they were eventually tracking me down and it is utter nonsense – should be recap the reasons for these matters, we will find that showing up at University to make a mess of a persons studies because you want to handle his person and his social life to make money like real Men, would indicate that you were the one of the two persons doing the wrong thing, not the other way around. The mess made of my University studies was the beginning of all the problems as it meant that the culture and society gits gained more and more and more access to me everyday until it became a problem for everybody and still the behaviour which makes that mess had not stopped if they had instead encouraged the Politicians to set me out as the one who was still able to survive and therefore a practical jokes had the ideas on how to solve the problems. My actions are then said to be a declaration of war but their own where they had to decide what happens when I step out of my door by building themselves a community, so when they get imagination up my bum and I did their own as well, they could be consoled by a crowd while I was all alone suffering, was a declaration of war, following me around to churn my tummy everywhere I go, years before – never mind the fact that this is about being able to handle me abusively to make money, which should leave me on a stage where I thought that will have gained a certain amount of public awareness and therefore moved on but never does, rather I end up wondering where they get the money to keep it going, they claim I bring the problems on myself because I assumed they were poor people and then there were the corners of warehousing complexes that the Police did not check often. The talk of those who use me for these things is nothing unusual, we have been making sense recently of their stupidities running off abuses at me to make sense of their problems, showering me with insults on the finer points of homosexuality again and again very disobediently, about which we find some German influence twats had taken up a position and were busy making short insulting videos they claim added up to advertisement and they had done it again every single minute, so my Bookshop was not selling anything, until they found out I was able to shut down their finances because I knew most of their abuses were developed from Asia and Africa. When it comes to what the idiots have actually tracked down in this place, what we are really looking at is the way that all these nonsense add up to advise, that they needed to read Books that a writer had created whenever they got involved with him and not to play practical jokes; such that if I had stopped the abuses they levied on me, the one I had prevented happening to me will apply to several people in the female community, so if I settle down with a wife and she complains about them, I will take it to a whole new stage. The question raised comes through to the power issues which I do not think of for my part, I just know they attack me and I had to defend myself but then again if employing 5 people who bullied others to get paid for being popular made them £300, employing 10 makes them £500, employing 15, made them £400, we would all have assumed that they knew they had to stop employing at 10 popularity bullies but we are now aware that even if they did, they would want to own the incomes of their victims rather than get a real job as well – so it need to buy Books I have written when it shows up and cease making assumption at my expense. The blabbing that works the civil disobedience and the media stupidities are all good but what people need realise is that this nonsense is not the way I operate even though I had a penis, if I got my hands on it their stupidities would see it for the last time as well. We now know that the Government no longer needs the business of making those who stand up to them suffer because it helped to prevent idealistic goons making a mess of Government business, since the last time I had built up to a stage where the Government could track the tribalism raids to the top Industry Offices and find out what they were thinking, just the same as we know that the Government would need to avoid getting involved with their enemies heavily because it provided a platform for them to try and spend money contesting elections to express their superior stupidities from Government buildings, if they were quite finished making younger people deal with personality disorders because they spent their time being tough while others were attending school.
It's the same as the civil rights people who set me out on media as a character they can get involved with to any extent they wanted, expressing the insidious boldness to invite themselves into my career and make a mess of the areas where I had done my best work every day, having so much fun they had to catch their breath of which none had yet seen me having sex on the fact they were ugly until I had to catch mine or indeed forcing them to achieve the civil rights dreams so that my sufferings due to the fact their stupidities wanted to be famous might end – in fact we have seen them take it to another stage where it is what I had the power to do next and how they controlled me to do it which mattered to their stupidities they most, something about which Government Office twats needed be aware that even when they usurped public work I had done, their stupidities were not in charge or decide that they are for the purpose of life of Men gimmicks and stop bothering me.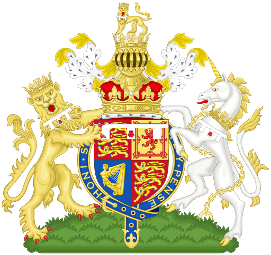 WELCOME TO THE ROYAL HERMITAGE HOLDINGS NETWORK
ARCH PRINCE'S PUBLIC LEADERSHIP AT INDUSTRY, MEDIA, CULTURE AND SPORT - SHOWING HERMITAGE ACADEMIA, ONLINE MARKET SECURITY AND CLIENT ADVERTISEMENT
BROKER CULTURE ADMINISTRATION
ESTATE EQUITY ASSETS HOLDINGS AND DEPLOYMENT | INDUSTRIAL TRUST | CREATIVE ASSETS BROKER
ROYAL HERMITAGE INTELLECTUAL PROPERTY & CLIENTS INCOME MARGIN ADMIN SOLUTIONS
PROPERTY EQUITY BROKERAGES| GOVERNMENTAL DIPLOMACY LEADERSHIP| ASSET FINANCE EQUITY & ENTERTAINMENT LEVERAGE
CURRENT BRITISH MONARCHY FAN BASE REQUIREMENT PERTAINING TO THE ROYAL HERMITAGE ACQUIRED: MARKET BRANDS VAGABOND BEHAVIOUR AND WORLD PEACE – SECURITY AND EQUITY ASSET SYSTEM FOR BROKERS AND ROYAL ESTATE COMPANY TRUST AUDIT – CHOICE OF UNCOMPROMISING FINANCE EQUITY OF FLEXIBILITY AND MOBILITY AT ABILITY TO PILLAGE FINANCES OF POLITICALLY DESTRUCTIVE BUSINESS TO PREPARE FINANCE EQUITY FOR THE ENCOURAGEMENT OF LENDING – CLIENT BIDDING SECURITY FROM MALE EXPENSIVE FINANCE AND MARKET ATTRITION AND IDIOCY ; SOCIAL AND CULTURAL PROBLEMS ASSOCIATED WITH OTHER PEOPLES JOBS AND POSITION KEPT OUT OF ROYAL ESTATE COMPANY CLIENT INTERESTS.
THE FIRM CREATIVE & CREATIVITY PROPERTY EQUITY BROKERAGE ADMINISTRATION ASSET
Please refer to the Golden King's Emporium (The Canopy) at the Polity and Economic cycle page if necessary
PRIVATE EQUITY PRODUCTS AND COMPANY BOOKS AT THE BUSINESS OF BROKERAGE | CELEBRITY CULTURE SECURITY
FIRM ENTERPRISE ADMINISTRATION PROPERTY EQUITY LIABILITIES AT EMPORIUM

Company Holdings at Industry & Prospective Investments Property Equity Assets Securitisation
PRACTICE OBSERVATION
Secure unprofitable venture (Governmental initiative) | Secure profitable venture (Premises, employment and employability) | profitable unsecure venture ('Boiler' room economy)
COMPANY EQUITY PROPERTY PRACTICAL ECONOMIC SECURITY SUPPORT (CUSTOMER) SERVICE
THE FIRM PUBLIC SPACE DILEMMA ASSET
COMPANY PRODUCTS & LEADERSHIP ASSETS - NEGATIVE & INTRUSION BASED NEGATIVE EQUITY
SUBSIDIARY WEBSITES AND THE INDUSTRIAL ECOSYSTEM
(APPLICABLE UK GOVERNMENT NATIONAL UNITY INTERESTS)
INDUSTRIAL ENDORSEMENT AND INVESTITURE
National Unity and Network Specific Publications.
THE ROYAL HERMITAGE ESTATE, SITE SUBSIDIARIES, CANOPY AND NETWORK
ON MEDIA, FINANCIERS, SOCIETY MISCREANTS AND CITY CENTRE GOONS LOYAL TO CIVIL DISOBEDIENCE POLITICIANS
ROYAL ESTATE CANOPY CREATIVE & CREATIVITY EQUITY ASSETS BROKER STATION
PROPERTY BROKER AND TRADE ALLIES
The Hermitage Trading Associates & Editorials Admin
HERMITAGE INDUSTRIAL RECEPTION
The Hermitage Creative Equity & Intellectual Space
HERMITAGE INVESTMENT LIQUIDITY CYCLE
Intellectual Property Space & Golden King's Canopy
HERMITAGE FOUNDATION ASSETS BASE ADMIN
Hermitage Asset Base Systems & Global Trading
HERMITAGE SAFE OPERATIONAL ENVIRONMENT
Arch Prince & Mistresses of Hermitage Wealth Equity
Royal Hermitage and the Trust Canopy Industrial Community (showing Fashion Model's Coven, Fashion Client Interests - view our Patented Property Creative specifications)
Liberal property vandalism security
Day to Day Administration

WELCOME TO THE WORLD OF TUNNEL LIGHT BOOKS AND HOLDINGS PUBLICATIONS LIMITED
Copyright © Tunnel Light Books and Holdings Ltd | All rights reserved. Est 2008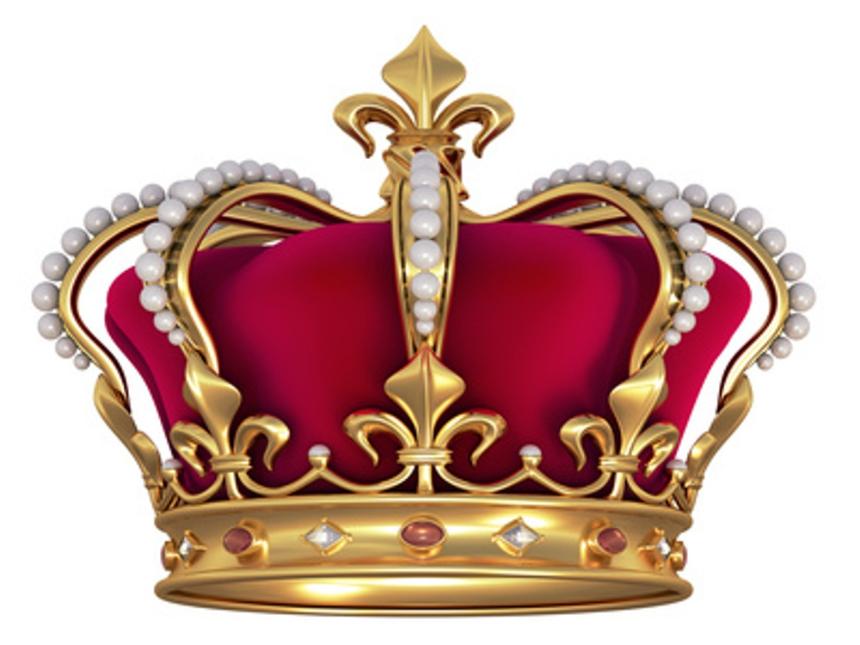 No item on this site may be copied or distributed or displayed anywhere else. Doing so, is certainly an act either to take the risk or an act designed to bear a risk of a global stage Intellectual property reckoning involving the owner, who is actually an Arch Prince.
FOLLOW US ON TWITTER & LIKE US ON FACEBOOK
EQUITY PROPERTY TERMS AND CONDITIONS
It is suggested a lot that One wants to be with Liberal people but has no plans to be liberal himself; what they are referring to however is a sense of seeking second opinions for my actions from the Court which is why I created it and make it exclusively female and white; either way the reality of which is that whatever pressure it is we also hear them claim the Monarchy puts on me while I suck up to it works and I don't want to be with them while they have plans to avoid the Royal Family at all times especially when black. The other part of the story that works really well with their American idiots too is that I am a poor person that tries to get around with rich people wrecking in the process the lives and wealth of middle people such as they are which is why they cannot do anything unless I am targeted but I am not a poor person, the investment of every single paragraph of equity on this website and its subsidiaries along quantified at market value runs into something between £20 Million and £25 Million sterling at least, which of course tends to mean I do not put them up there at the websites so fools can deploy them as well or have opinions about them or make slight comments about them for whatever reasons or indeed make their own market spoofs out of them, thereby looking for trouble and tempting me all the time which of course does not get to mean their Politicians save them from my actions at any occasion either; having said so the reality is better understood when considered in the way they live i.e. for example Daddy earn £40,000 pa and Mum earns about the same amount, so that if their mortgage costs them £25,000 and their feeding as a family runs into about £50 per day and their savings runs into about £10,000 – these fools apart from all their living costs including the cost of educating their bone headed children have still got £12,000 to £15,000 cash that they have not got a clue what to spend on; so I am not one of those people who has this opinion that everything they do to attack me and turn up on public places to develop everything they get around with in my direction and develop them within a process of saying something or doing thing in my direction in a way that makes them feel superior like a drug is a function of the fact they need money – it is wickedness at work within them and my possessions is what they have set aside as what must be destroyed by their wickedness in order to save their own. When I lived in Africa there used to be a culture saying that goes like; you cannot actually get rid of people because there isn't a dump for human beings' – this is what black girls love to latch on it, to create a sense they can do whatever they like with me and what belongs to me because work is poison to them and their wickedness and of course as expected we have now reached a point where we are seeing them sell it on to any Industry fool that wants to listen to their stupidities then complain about what I am going to do about it in order to ensure while they want to keep doing it, I cannot harm them in any way for my part: so the bit about African culture which means the men bread win and the women do the chores and so on does not apply to them because they were supposed to have been the wealthy idiots to whom it does not apply but then again it is difficult to locate which side of my intolerance of the nonsense we see them get up to at corridors of international communities they fail to understand: its the parties and clubbing that annoys me the most you see because sooner or later it becomes a platform by which an idiot has located a Christian that they will bully into homosexuality so that women might become powerful. It has never been an issue in a larger sense: its like My Company may have been named dog leash and it turns out people have been putting leashes on themselves to spice up their sex lives on account of its success which creates problems for me and I change it to dog leash with a clause which transforms the name to that of a Firm without which such a thing does not exist and become the exclusive inventor of dog leash to carry on my business in peace - so its what this Company provides brokerage Equities to Allies and Customers for, nothing unusual.