TUNNEL LIGHT BOOKS AND HOLDINGS HERMITAGE TRUST OF CREATIVE EQUITIES AND PROPERTY SECURITIES;THE ESTATE & TRUST HOLDINGS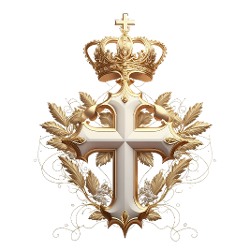 Please note I may not have paid a great deal of attention to my language on some occasions; it is an attempt to consign those language to history. Just as I have of a violent Nature to highlight the processes by which it is possible to get from feeling unforgiven for hurting another person to feeling justified for taking the life of another, much as it would be pretentious to avoid them completely if I were involved as I am, in controlling the abusive activities of the Famous.
The Hermitage Administrative reasons for not Polishing these feelings are that not doing so draws up a complete understanding and for Equity applicable , of what I have done to impugn Market separatism.
Mind some racial slurs, in context they mean nothing but never the less must be explained as a response to my position being incessantly compromised by people who also want everybody to think they do not need help from my exorcist and hence in a circular sense, need to become more responsible persons.
Disheartenment, faithlessness and inappropriate language statements have been set out here as a general platform for Villainy based Property Equity development, of which villainy is not considered to be a certain specific behaviour, act or art of human engagement detrimentally - their creative purposes require skill of application.
(PROPERTY EQUITY AND CREATIVE EQUITY BROKER PROCESSES)
PUBLIC PLACE AND PROPERTY BROKER - PUBLICITY BROKER - BOOK PURCHASE
OR
SOCIAL MEDIA CONTROL - BROKER PROCESSES AND ADMINISTRATION - BOOK PURCHASE
HOLDINGS AND MOBILITY GLOBAL|STATE COMMITMENTS AND GLOBAL SECURITY ADMINISTRATION | TRUST INTELLECTUAL PROPERTY AND ASSOCIATED ENGAGEMENTS AT LIFESTYLE
ARCH PRINCE AT ROYAL TRUST LEADERSHIP
ADVENT OF THE 2007 - 2008 GLOBAL RECESSION: THE STUPIDITIES OF THE PRIVATE SECTOR INVOLVEMENT IN PUBLIC SECTOR WORK - CONSEQUENTIAL COSTS AND IMPACTS AT CAREER WORK ORGANISATION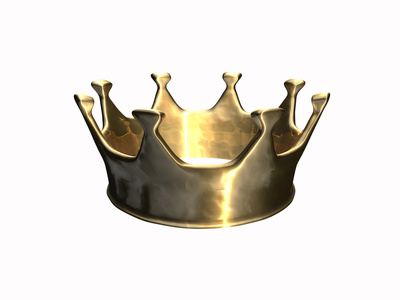 Eventually we have to listen to those gimmicks, to say that I am completely incapable of protecting myself – most of the time, prognosis for their gimmicks begins with a need to fight back when I had taken steps to ensure I also offended the middle class because I am cash strapped on account they wrecked the University studies and trashed the Bookshop to make me do security work for them – time frame for this added up to 16 years, during which the all-round idiots who cannot engage with civil activities without running people down, have been keeping their salaries, shooting off the big mouth about people it would love to attack, to kill its image as a loser. I am not completely incapable of defending myself – the two parts of it were that people were unable to make sense of the clash with the Celebrities although some very wicked things have been seen to have been done to me, the other is that hand on heart, I ought to be honest about the fact there was little I could do about them. For the first, the details are that they are always making a mess; a bunch of people were policing an ideological no mans land between democracy and communism, so Celebrities removed them, burned people assets and got everybody listening to psychopath conversations about who will lose property to a fight, who will make decisions about a fight and who will die in a fight to protect them, now we have a bigger crisis in Eastern Europe and they had since bailed. Same as the way I built my wealth equity to help younger people avoid their abusive bottom chasing society, which exists to serve them and make people nicer whenever their insults were the best way to ask people who possessed items they wanted, not my social class naturally and when I say so it drips away like the social abuses do when people go off to learn a trade or get a qualification at school but it is still one of the best starting points when a hatred for the stupid famous reaches a boiling point. The wealth equity itself had since had a profile built for it as a public image that belongs to a person that others bullied to get around with the wealthy and to be successful at Market or reach agreements during big business deals – building up to the claim the criminals I criticised in it were nice people while I spent time trying to rub shoulders with them and should be punished, only to get off ripping up my Bookshop because if I had it, I would not make sense of how important it was that I got to cover their bums for a living, doing security guard work for them. The most recent has been a process of their bottom chasing idiots running me down when it is not yet a war on the popularity dress well, self-exhibitionism narcissist, picked up what existed when a bunch of female journalists suggested I had the public life that supported them while they report the news, to share with the boys from the neighbourhood, who spent most of their time in the company of Industry gits that dedicated their lives to picking up other peoples careers, now it is tearing up my social life to make me fight for civil rights after collecting my market equity for them and has started making entertainment on the basis I agreed to offer up my anus for people to finger while others got free of it. The other side being that hand on heart I must accept there is little I can, which is not true; firstly, I have asked them to play with their own careers, seeing that it is developing into a matter of landlords who had become famous for renting out property to people they turned into victims due to access they had to the privacy, a reputation I plan to maintain for them as well – same as the popularity gits and their insults leading to outcomes where what Politicians did wrecked my career, talking rubbish about the way I have not yet learned what I cannot do, how not to interfere with those that were born to rule and the way I cannot take care of myself, too much of a coward to deserve my career, not a days break from its violent orthodoxy and its insidious boldness showing up here when it is not yet a clearly set out clash, for now which I intend to ensure that I spent the stupid social life on all problems that emerge each time politicians damaged my career – the third being that Celebrities possessed the career and public life that is lent to criminals, ex-convicts and anti-social behaviour goons, especially when we get them mixed up with Law enforcement and local civil enforcement officers, all there will see me maintain this public profile for them and then will they end up with a toy that will leave them an opportunity to fool around forever making a mess of my Bookshop sales every day, as I avoid offending the middle class. To do one better, there are those activities I have informed them made a mess of my career, regardless of whether they have built a way to hurt me when I fight back and use it to tell lies for domination opportunities, the question was the reasons they had rebuilt those activities and its effects alongside the public transport idiots that love to play with my Books while keeping their jobs and their local fools who claim I am a bum but have now succeeded in ripping up every other aspect of my Career except my Books and the Bookshop, whereby somebody can now stop being a bum unless he wrote their Books and owns a Bookshop that was their own – question being why those activities have been rebuilt as make a mess of my writing career everyday because they were having fun, rebuilt on the usual two fronts, one being that they were bigger and there was nothing I could do, an atmosphere existed because they provoked me and I walked away, through which I lost all I had, the second being that their stupidities had done it before and wished to get accustomed to doing it; hence am I left with the choice to stop their day job because I wanted to play with it, a two bit famous twat that considers itself a public figure but its private security cannot do much about me and it is only a House proud twat that cannot watch its back.
It is said I needed to take the matter more seriously and they have suggested I spent a lot of time pandering to women. The reality for the first matter was that having been that I had rented a space with them and done for clearly for the purpose of having my privacy abused and my Bookshop trashed for stupid women who want to get rich driving public transport and performing activities that were a threat to other peoples great outdoors because they needed to make silly statements about being peoples parents, they have since ended up with a reputation for owning property in which criminals and ex-convicts can be placed in proximity with other people that they wish to make into victims, property which then gets banged up by the criminals, hoodlums and ex-convicts exerting their distant violence, hence should have been the end of the story, problem well and truly solved, complete with a process of making sure the idiots were informed about everything, unless some git is running the show to grab my career while he was unable to take out the trash. On the matter of pandering to women however, it was an old tale of the way I organised my personal life and their foolish need to invite themselves into it to get rich fast, fooling around with their industry twats at my expense and shooting off the big mouth through Media appearances when there had been no response from me for the abuses yet – I was raised in a world where my woman was supposed to look after the finances while I got to decide how it is made and whenever I organise my social life they take over to get rich fast, especially the famous idiots – it is not clear why they are always so brave in everything else save commitment, considering that their inability to get into a relationship with me which I then pay a price for all the time, was a matter of decisions made by their parents – mystery was that a lot of the times, the parents really liked me but found that they were cynical about their own lives.
They now claim that it is impossible for me to deter people from making a mess of my career and concerns, it is rather laughable – we know they are always complaining, the whites had their own blame culture stupidities that claimed other ethnic minorities were the cause of their problems and I was to blame, the blacks simply had problems for which I was to blame and other ethnicities were a factor; the effect is that these ethnicities they claim were an issue cane be approached socially, politically and culturally, they however are doing damage too and the damage linked to their own stupidities is about people's financial wellbeing, so the way to respond to them would be to act on whatever is putting the roof over their heads, so it does love to boast all the time with the idea that it was entitled to insult and run people down endlessly, so I have not said it yet as it were.
I do get told that I am in a very precarious situation but I am not, just representatives of the powers that be who have a narcissism to practice over my diet and to practice trading as if I had lost something important by either buying or getting somebody to buy something they made by churning my tummy and fooling around with my privacy to make the most of distant relationships, that couples have, to such an extent for their narcissism, they can see me without my clothes on in public to do it. It is not the look of my social class, involvement with it for all those stupidities where I had to do something brave to recover my Bookshop from their foolishness and that of their famous idiots, the way to make a mess of my life with it would be to say that they had chased a certain lifestyle from their social class, ended up with the bottom chasing issues, I then picked it up and hung about it working my temper until I did something so unusual, that I lost something important – so reality is more a matter of the fact that the idiots have ended up with a reputation for opening up peoples personal space for scumbags to finger the bum, which is the one I would really love to attack in order to deserve my Bookshop and career and so on, so since none will tidy up this reputation for them, we know that they had media presence for their narcissism and it was a good beginning for the processes they will pursue to tidy up the mess that their well rounded stupidities which cannot engage with civil activities without making such a mess, have built.
They do claim that with respect to their insults and the need to engage with my livelihood unprofessionally, I would get into trouble for saying these things where it mattered and I will not – I would only get into a three piece suit, walk into their Offices to ask why they are always picking up my assets for their own ventures as insultingly as possible and finish off getting into a real world conversation with consequences attached about the wealth and social inequality that they built which causes the Government incredible logistical difficulties. It is nothing but the powers that be and they say I use it too, before then it tears up my academic work, its media and famous idiots then tear up my Bookshop a decade later because they were so important that they were entitled to have me work security guard activities to protect them – their money ran the world, save the part where there was war everywhere we looked.
Eventually we find these matters settle on Scottish Nationalism, where the problem seems to be the need that English had, to tackle and attack Scottish people – it seems that they are working incredibly hard to pull the Union apart and to keep it together a person must work hard to get those points that are keeping the Union going together. The Scots for instance believed that doing your academic pursuits does not detach you from your culture and we know they have some of the most successful Universities in the world, therefore cannot argue with that – output is that most Scottish professors are probably living in the Countryside with shacks in the bushes where they conduct experiments to make the next big scientific breakthrough, the English however are more likely to build themselves laboratories in quarantined zones, somewhere in a modern city. The problem we have is that there are no consequences to say that those English Politicians and business people that attacked Scottish people, really had a problem with the way Government worked and could take their concerns elsewhere, whilst we know that the effect of the Union is Scotland is that homeless and drug addiction rates were incredibly high because those who attacked the English or the Union were likely to end up with social problems that brought about such outcomes. This is therefore one of the main problems – that we can always excuse English Politicians and their friends in the City who engage in taking wealth from the regions to place in the hands of everybody that attached Oxford in the City of London – some of the wealth entering into the possession of trouble makers overseas, whereas the correct thing was to ensure wealth ended up in London and in the hands of people overseas because Scotland and Northern Ireland were independent countries which were in a Union in England, their view of the world being different from that of the English, the reasons being that those investors and enterprises were Industries that they were likely to encounter when they travelled, can always attack the Scots with impunity and none could say that they had become fed up with Government work or needed to take their businesses elsewhere for instance, if it was better to say that the issue was beyond the authorities because England was the wealthier Country. That said, the independence people are shifty too, as this matters were being ironed out since the last referendum and were still in the works, before they decided to call a new referendum for 2023 – that said, English MPs look like they were working hard every day to pull the Union apart, and to work on matters concerning the Union which will achieve such outcomes as being able to say that the civil service can assist people to pick up a career if it stopped and if somebody worked a certain amount of years, he was entitled to a certain amount of retirement, it has to be done by those who do it being their own person, independent of Westminster and the Prince of Wales, everything to do with the dubious gimmick where they never stopped trashing the careers of those who are able to get by whenever they had issues with the crowd, first time round which I ended up making too much trouble for my size, showing the powers that be how their job s worked, this time I think I now have an opportunity to do it properly. Where Ireland is concerned, we loved to think that we could handle the feminists but got rid of the Irish; our problem is that I am said to be fastidious, whilst they were happy to rip up peoples careers and fill the gap that will ensure the victims did not recover with sex work, that served a bunch of idiots that were making the most of the lives and dreams of those who started something that was never finished – big picture is that the Government set out to educate 2000 people, 700 are now caught in that situation, while their feminist stupidities educated the rest of us insolently about the importance of industry; so it eventually builds up to the gits that had narcissism to perform for their popularity over my diet and another group of fools that buy anything that was being sold on that basis, will not stop until I did two things to ensure one side could pick up the narcissism again and the other could buy it if they wanted.
They speak of the other issue concerning the War in Ukraine but it is still the same story as ever – Russia is now playing a line which suggests allies want to prevent deaths in Ukraine, so they might want to concede territory, whilst we might nurse that thought because a struggling ally was not the look we want, if we did, Mr Zelensky would have our guts, so it is up to Ukrainians to decide that and we understand from fact that they do not wish to relinquish territory – so what we need to do with this picture of a group of allies on one hand with Russia on the other pulling the legs of one of the smaller allies is to say that every 24 hours that war continues, the Russians should be placed in a position where they could see that it will never work and there had to be a way to get a lot of fun from doing so. We have been informed it also adds up to the sense that the western world needed to cease bothering Russia as well but it has never been about bothering Russian, it is about Policing the Democracy – Communism ideological no mans land which exists in South America and Eastern Europe and yes they do say I made up the terms which I don't; we see it all the time from here; maybe somebody sets up a business, it employs five persons, the working conditions would be such that two of those never stopped picking on the other two, in fact they could never do anything right without painting the other two in bad light, while the fifth had to decide which side he or she wanted to be on based on mutual benefits, somebody might think that they were aware that since the other two being picked on were trained and skilled in the work they were given, just as much as they were paid for it, such activities would mean those who performed it loved to antagonise and hated everything good about the Country they lived in and that their employers would struggle with such behaviour – what we find is that employers in that part of the world expect it and approve of it and it is part of their managerial processes and it is not the same as the mainstream western world where none would tolerate the antagonism of other workers or the communist one where the antagonism of other workers was considered normal. The Countries with economies and socio-economies and markets which operate in such a way are doing well without foreign involvement and are independent Countries, so it is not clear what the invasion and colonisation of territory is meant to achieve. At which stage we go back to history which suggests the Countries that have been invading and colonising the territories were doing so to territories that once used to be part of their Polity, according to history decisions were made of social, socio-political, economic, public policy nature, which isolated the Countries that became independent since – these were forces that the Government in Moscow could not control in the past, it is therefore not clear why they were causing deaths to take back the territories, not clear what has changed. So what we see from it is that the Russian Government is prepared to lose nothing from the destruction of lives and property in the ideological no mans land and none engages in a venture that big without considering potential losses, except they were looking for trouble, so now that we understand the matter clearly, we wish to ensure every 24 hours that the conflict continues, leaves the Russians with an understanding that it will never work.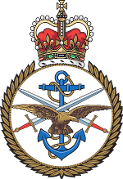 HERMITAGE COURT ADVERTISING & BROADCASTING ADMIN
What happens with mobility is the way that these goons as is in my case, find people from East Africa, South Africa and North Africa where people are always running away from conflict and then get about claiming all black people look that way. The truth of it is that these are a group of gits who think that the only career path that exists in this world is to be caught up in Celebrity culture, Fashion and Media and through it their lack of respect for others would be phenomenal but once they perform some security activity as well, that will become a state of affairs, creating a very terrified male population. Naturally the male population is afraid of such things if they have children at home, a wife that looks up to them and the fact those insults set a stage where peoples feelings ended up in no mans land just like that and its all fun that somebody may be able to spend money on as well and they have never provided reasons for it, at the same time, I am being tackled endlessly because the bloody idiots do not want to experience a war. They claim now that are group of trouble makers followed me here but its nothing unusual, we see it all the time; the fact that I am only likely to be vulnerable to racism if there were prospects of my means to travel to Africa and back without interference was encumbered, so I liked to keep an eye on my Mobility and have it tidied up, meant that people from overseas had a view of the UK from Africa and that they were here first; then you see it on street corners, high way billboards and it grows and grows into an unbearable mess. The only people who came here on my behest to make trouble are the people they brought in to fight for them and make their stupidities feel special, trashing my academic work by building communities that get imagination up my bum in the process. The point of the way it does not affect me is that I have been bashing them as well; so each time they lobbied Politicians and came up with ideas on how I ought to prioritise their own financial well being it meant abusive processes that are starting to boil over. It is said that I speak lightly of sex work but I don't – on a circular basis there is nothing wrong with sex work save if people are Political about it and when they are, like it made a mess of my academic work, I will find a way to ensure that my feelings were clear on the matter. We know from the kinds of men that buy those services they are not doing better than I am. That said, on an administrative platform, we have reached this stage where I had given up a sexual morality no mans land where it is possible for them to decide what social morality was even though they were engaged in sex work for a living. In terms of family life naturally my position they say is confusing but its largely a matter of the women in my head and I always had to make sense of it, so it seems its all about the complex processes associated with making money to pay your way and that of the children and wife, leaving something behind, about which once you retired you would have become a full time participant in Political governance. The problem with those who make the trouble for everybody is that they know they are making trouble for everybody, its just that in my case speaking of one close to home, they are aware if they stopped, they will be consigned to the way their personal decisions have played out and end up on the left while they felt that being on the right hand side was more comfortable, so they have decided that I ought to know if they stopped handling me, they would break their heart, so it has become a matter that needs to end in a way that I am more comfortable with. Eventually it comes down to the Liberal America led vision of Industrial scam; where the seesaw of career vandalism from hope mendacity privileges women becomes a phenomenon alongside culture and society idiots enforcing all kinds of gimmicks that involved directing criminals to other peoples concerns, while Celebrities spent everything the victims did to get by over it and market fools made the most of whether such a person was a coward who did not deserve their careers. Normally it is set to determine that they ought to spend their money fostering such nonsense if it is the Industrial results that they desire but when they plan their lives on other peoples earnings and attack my Bookshop because it provides intellectual property administration, we have a completely different issue to spend time on.
I am told that Politicians were right about me when they said that I am the one behaving dangerously but I am, however it was after people became accustomed to telling lies that suggested these goons were interested in me for anything other than the idea I would be incapable of defending myself if I were attacked. I have only been paying attention to them since the middle of August 2020 and I am writing this in the middle of September 2020, while they hung about looking like a handful of gits who really missed the 1980s, banging their wife beating stupidities at me and boasting about it to build publicity that lets them get paid for being popular, since last the process of building it for my own reputation while certain areas of their communities and gangs were willing to attack me and end up in prison in order for them to have unfettered access to the results of doing so, had completely failed. So are there better ways other than the violent means, of resolving the matter but yes there are; it's a simple process where everything they had created from processes of getting accustomed to handling me are stopped, showing up where I have done the best work for my career to express their insanity and make a mess are stopped and of course the overseas influences that get me ignoring my daily concerns to pay attention to them shutting down the practical jokes applicable. They do love the boasting as we are well aware they can only boast with risks of me setting out processes for churning the tummy of their entire communities, being well aware that I will tackle the entire communities if I got up to it all together. They do claim the problem to be that they gave their hearts to me and its utter rubbish; what they did was get involved with my Books after involvement with my University studies wrecked it and chasing me around for what I know had successfully created an outcome in which they could make me grovel for money, as soon as they had done financial damage while I was setting up business to share it and manage the situation. Eventually the last straw has been that I set up a Bookshop and they decided they were going to stifle the sales and run off publicity which ensured the problems I had resolved by writing it became a public place phenomenon. I am aware that this is very daunting for public authority but there has always been a way to resolve it in a jiffy i.e. we are here because they have become accustomed to passing insults at me and it is such that they have set out a condition which allowed them to get away with it even if I used extreme violence on some of them and as long as it continues, I will never allow them freedom from its effects and consequences while the relationship built out of it with them will be one that allows them continue with my life as normal, it is meant to serve the purposes of a lesson that they did not get to forget – it comes on the back of the verbal responses to the damage they did to my career and finances producing an outcome in which they built me publicity that set me out as a character people got to bully every time they wanted to befriend those who did not have to worry about money. So they do say that I have not been badly handled for my disrespect and yes I agree but if they are going to do it, they should ensure it didn't affect my finances, since this was the cause of the original practical joke they have had 15 years prior, even telling me that the financial mess it creates by making my finances much less than the amount of work I am doing, changed my social status, thereby giving them an advantage in the process. They do claim that they didn't have to do anything on my condition naturally but its as simple as the fact the next time they see me if any punishment processes affected my finances, I would have made sense of their hoodlums getting imagination up my bum because of their perverted interest in my livelihood and they would be dealing with a regular presence at their Industry backyards for it; I mean typical scenario is Coca Cola who are like the worlds biggest when it comes to developing small community businesses, I went down there and spoke to them to allow me the opportunity to see the person who keeps wrecking my academic work and finances by clinging to my Public image to tell stories that I was coming in while I was doing my own thing – never mind the issue with the fat cats and their children stuck between shop managers and the communities about which it's a constant battle for security because of their sense of privilege; its all part of the tale of how they thought they controlled things but this was an example of the fact the Government does; we know they don't have as much money as the Government does and that they cannot beat us all if we take our income from a money pot it supplies. I have said my piece – they have had this nonsense for a decade and a half, they know it is time to shut it down.
On the matter of mine being the most convenient position on racism, it is an old story about an either way matter, where following somebody around to trash the studies, career and finances would have meant you were the one doing the wrong, as if for the ageist white men, ripping up somebody's career to campaign for racism which if the process paid your bills and you had five persons in your family, at least 1 would feel bad about it, would have meant that the civil rights people were doing the wrong thing, not me doing the wrong thing in either eventuality, while there are popularity big brothers and big sisters running wild at my expense, somewhere between Haulage people and famous idiots, building civil rights groups that thrive on making money by getting imaginary finger up my bum all day. I rather think it is best to pursue it from the point where all is well save their need to make those stupid gestures and comments that work a crowd on a white lie associated with my Books, for the fun of it and then to make the most of the way their fun affects my career and finances as well, build a community where they can console each other when hungry and get imagination up my bum to chase my Public life with a Media bubble, while the effects meaning I dropped out of School was for some Politicians the best result for society all together – so I think this is the beginning process of developing something that added up to a handle which lets me oppress them, such a handle which I can attend to any time that I wanted. The questions have always raged about the reasons for their behaviour, but it is an old story of people being able to abuse those that have been instrumental to assisting them with general public matters, one usually stands out above all the others in my case which is the one I preferred to spend most of my energy on i.e. we have allowed them take credit for public work to such an extent they can put themselves in charge and torture those who know what to do, so if I stopped them taking credit for public work, they would never have put themselves in charge at all. So they suggest I think they are poor people and it is utter nonsense – it's the way they make money i.e. rip up the lives of a younger person like myself and then I hang about haemorrhaging intellectual property and market assets, while they sweet talk consumers into parting with cash that could have been spent on my Books for the rest of my life, instead of working for money; I got it under control and the Celebrities ensured I ended up in the same position 18 years on, never did the work for my Books but want to take credit for it and blow off their big mouth at me every time their bottom hurts, never wrote my Books but want to appear to have done so, clinging to my Public image for the convenience of getting out of the mess they have made, especially when criminals had begun to communicate through to me that I believed being a wise arse was the best idea. So usually when people are wealthy they decide to pick up developments in an area and work towards gentrification but apparently when I don't have any money I had other options, like very filthy popular culture which really suits them since they had the good looks for it, gets them enlisting German influence gits who will soon have ended up in a situation where I worked to ensure I had to deal with fans of popularity posing challenges at the work place, then celebrity gits in league with criminals, such that there was a real prospect I might target them with it until they lost the job. The Point here is should I respond to this again and that situation emerge again of me against their community, I will be obliged to act in a way that ensured I never had to look into this problem ever again – so far the facts which are that they loved to trash my whole life, world and property to seek help from American and run off to Russia to fight my wars, next response from me will go beyond those who can beat up singing praises for themselves and those who cannot hurting themselves, to apply as something that decided their bank balance looked poorly and they had lost a job as it were, I would be obliged to ensure it was the finale. I do not in any way think that they are poor people, they have calculated me very badly instead.
I am told I never point out the corruption in NATO but it is an old story – something that has now blown completely out of proportion; began with a process where it was impossible to gather people anywhere without stupid young people engaging with a cultural disposition to suggest I was a low life and they were superior, now grown into a group of people that can never do anything as Nature intended. For it is not an issue as I now have to devise a way to ensure there was acceptable consequences for every occasion where a managerial scum made stupid statements about the way I picked up a job that was too big for me, each time they picked up my assets to make their own money, then it will likely grow into a two part activity, one of prevent their narcissism that was targeted at me over what they claimed was the look of my diet, on the whole they were a bunch of all round idiots who did not know what to do if they faced a dangerous situation, a personal life or a social life but years of violent abuses to say they were superior to others meant their stupidities hits as soon as the feet steps outside of the door and causes tummy issues, the other activity targeted at the idiots who buy products that are set out on the market on account that their stupidities were doing this. The Celebrities are the part that was clearly confusing but we had a veritable list on that – where it picked up my wealth equity public life to say I am a character people attacked to befriend wealthy people and the relationship it has built with those individuals cannot be kept apart from my career, where each time I do the public control work that I was assigned because I had a talent for it at the Monarchy, to assist public enforcement officers, it makes a mess of it with a media job and lends some publicity to antisocial behaviour, claims that these gits that I had to work while I kept their corrupt ideology from infecting Government matters, were nice people and I spent my time rubbing shoulders with them instead of getting a proper job, to tear up my Bookshop and establish a relationship worth my publishers because if I had the Bookshop I would never think of kissing their bum for a living, as an acceptable line of work, then there was the German influence 90 second insolent videos which added up to advertisement as vengeance for asset broker for advertisement which criticised their quasi criminal habits, having been that they now have more support from the Prince of Wales and the Politicians than I do, while the latter complains endlessly and seeks to abuse those that are able to get on, each time they had issues with a crowd, that devised means for a one thing that affected potential clients that showed an interest in the Bookshop, to wreck my finances and keep the fun going, likely to continue if I did nothing to offend the middle class and did not stop their jobs on account I wanted to play with them as well. They do come on to say I am fickle which beats the imagination as what happens is that I had the work to do supporting public enforcement officers while keeping the corrupt ideologies out of Government business, I am also the one with a Royal commission, so being fickle has to be something that existed as a consequence of me leading them on with their bum fingering popularity idiots with dress well self-exhibitionist narcissism to throw at everybody that had not attacked them violently yet, for a fan base – I mean people could always try doing their Royal duties without their chastity and hope that the Queen would not notice, but then again the idea I am fickle really makes a statement. They pick up this matter of star signs, a sense that I did not believe in it but it affected me anyway which is utter rubbish as their practical jokes need be spent on their jobs or I will stop it because I want to play abusive narcissistic games with them as well; the lies that are told with it are incredible, such as the idea I am a people pleaser because I am a Libra whereas I had more to lose by getting involved with them and their gimmicks, the idea my character is relative to other libras but cannot explain why they are worried about me with respect to a process of skewering other people's personal lives to get by, creating this idea that personal life did not matter to them until we see them in their own lives for a change, question of which Libra will attack and which will not, the idea that my personal life was a blight and my social life was love and light, while I am a Hermit and the Libra effect was about fate. Eventually those stupidities only fit into about 10% of general mainstream living and the reasons we faced such a mess was that the Politicians discounted, private life issues, personal life issues, work relationship issues, civil services matters, to make them more important, so it believes it can become a bit more practical and pragmatic about its hatred towards a libra. Eventually the idea is brewed up that I am a complex character which I am not in anyway – anybody who has had University studies wrecked by these idiots and their celebrities, to have a Bookshop trashed by the same group 11 year later on ideas that it was an act which was going to make it important for me to see that I needed to kiss their bums for a living, would lose the temper just as much as I have. Where the story of cowardice on my part was concerned; I faced a three personality issue at all times – the real me, the fake me and the effects of their stupid social lives concerning which I must be angry enough to get involved with violent activity, either way deciding what I wanted to do about any issues that tackled the three would be resisted, to groom me into a position where their stupidities can finger my bum and make me as fucked as they were, so whenever it brings up the coward story it needs to stay with the subject until it was resolved. They do claim I am at odds with their Community but right now, it is a threat, it a problem not a community, hoping that others would put their stupidities down to illiteracy and ignorance but we know that based on its relentlessness, if there was government activity on one hand and a tree planting investiture on the other, they would understand their place rather well indeed, which shows they are educated and those activities were simple wickedness, not yet a conflict between a character that is so weak he incenses their popularity stupidities, walking around the streets with dress well self-exhibitionist narcissism, shooting off the big mouth orthodoxy at everybody until it was badly beaten up or worse. What I have said all together solves a problem associated with my Office, my ability to is not unusual, the reasons that I get nothing done and my finances are mess is that each time I got these matters under control, Celebrities wrecked it because my talents would be better deployed to protect them and it will not stop yet until it really does – incredibly at year date 2022 in which I have written this piece, 7 years have been spent on daily warnings for famous idiots doing this to me; there is enough now to say that I may need to embark on a project that will help them stop them from doing their jobs, to facilitate a need to play with them as well, in order to send the message clearly.
HERMITAGE ESTATE HOLDINGS & LIFESTYLE SECTOR PROPERTY ASSETS AT A GLANCE
THE OFFICE AND THE CREATIVE EQUITY PROPERTY ASSETS | ROYAL ADMINISTRATION OF COMPANIES AND INDUSTRIES IN BROKERAGE | THE COMPANY MOBILITY ASSETS | ADVANCED, POOR AND DEVELOPING ECONOMY COMPETITION AND INTELLECTUAL PROPERTY VANDALISM SECURITY ASSETS | THE COMPANY PRODUCTS MOBILITY ASSETS | CEO AND FANS MOBILITY CUSTOMER SERVICE SYSTEMS | CELEBRITY HANDLED ASSETS RECOVERED SECURITISED AND MANAGED
CURRENT BRITISH MONARCHY FAN BASE REQUIREMENT PERTAINING TO THE ROYAL HERMITAGE ACQUIRED: ROYAL ESTATE AND ITS LITERARY BUSINESS EMPIRE LINKED WORLD OF FILMS MYSTERY AND ADVENTURE ASSETS EQUITY SECURITISED FOR SOCIETY, POLITICS AND POWER AT THE CONTROL AND MANGE OF OTHER PEOPLES LIVES, PROPERTY AND RESOURCES – ENFORCEABLE AND CALCULABLE EQUITY SECURITY ON THE VANDALISM OF INCOME FOR POLITICS, MONEY, FAME AND CELEBRITY ACQUIRED – PUBLIC LEVERAGE, LEGAL RETRIBUTION AND WAR PREVENTION EQUITY ACQUIRED AS FUNCTIONAL DAILY LIVE EQUITY – OVERSEAS SQUANDER WORKERS, STRESS BASED DISOBEDIENCE SWOON AND MEDIA INTENSIVE INDUSTRIAL SEX GROOMING SECURITY PROPERTY SECURITISED IN FUNCTIONAL AESTHETICS.
FINANCIAL VANDALISM FROM CELEBRITY, SEXUAL HARASSMENT TIME WASTING FROM BUSINESS IDIOTS, POLITICIANS AND CORRUPT NOBILITY SELF MARKETING OPPORTUNITIES
ROYAL HERMITAGE TRUST SOCIAL - PROGNOSIS OF EVIL, TRAPPINGS OF POWER AND THE UNDERWORLD
THE BUSINESS EMPIRE AND GLOBAL STAGE CULTURE FANS
MEDIA & SOCIAL MEDIA TRADING AND WORK COURTS
USE OR MISUSE OF COMPANY PRODUCTS AND OR THE ARCH PRINCE'S PERSON - GLOBAL REPORTS
THE BOOKS AND HOLDINGS LIMITED (ADMIN: 2010 - 2019)
THE RESIDENT'S FOR CONSUMERS AND TRADERS - PUBLICITY, DISTRIBUTORS AND PRODUCT USERS
COMMONWEALTH OF NATIONS INFLUENCES.
COMPANY MARKETS IN RUSSIA | CHINA | JAPAN | INDIA | EUROPE | THE MIDDLE EAST | SOUTH AMERICA.
(Company Holdings and The Global Fan and Brokers base Emporium Papers)
PUBLIC SERVICE PUBLICITY, MEDIA AND SEX
SOCIAL CORRUPTION AND HERMITAGE TRUST GLOBAL STAGE FOR FEDERATED SOCIETIES
MEDIA, COMMERCIAL ENTERTAINMENT AND HOSPITALITY
HH THE ARCH PRINCE'S PERSONAL LIFE
Company Mobility Assets - Hospitality, Creative Equities, Confidence exercise Equities and Company Assets

PARTICIPATION LISTING AND PROPERTY
ROYAL BRAND ADMINISTRATION| TRUST HOLDINGS SECTOR | RELIABILITY | REPUTATION | CREDIBILITY
MEDIA, MEN, POPULAR CULTURE BOYS, GIRLS AND POLITICIANS
THE POLITICAL - COMPANY BOOKS AND HH THE ARCH PRINCE'S PERSON & PERSONALITY RENAISSANCE
MEDIA AND FAME - COMPANY SECURITIES: THEFT PRONE ECONOMIC BEAUTIES ON STANDBY
SECURITIES AT INTERNATIONAL COMMUNITIES | ROYAL POLITICS FINANCE AND MONEY SECURITY
THE ARCH PRINCE'S COMMERCIAL DECISION - THE WORLD SUB CULTURES & FINANCIAL INSECURITY
THE ARCH PRINCE'S GLOBAL INTELLECTUAL SPACE | THE RISE OF INSOLENT EVIL BLACK MEN

WELCOME TO THE WORLD OF TUNNEL LIGHT BOOKS AND HOLDINGS PUBLICATIONS LIMITED
Copyright © Tunnel Light Books and Holdings Ltd | All rights reserved. Est 2008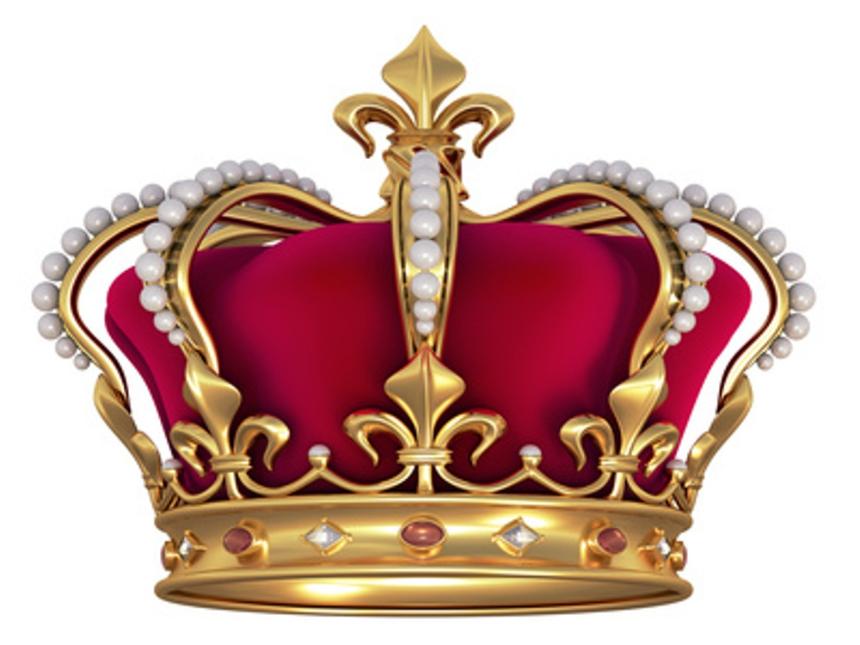 No item on this site may be copied or distributed or displayed anywhere else. Doing so, is certainly an act either to take the risk or an act designed to bear a risk of a global stage Intellectual property reckoning involving the owner, who is actually an Arch Prince.
FOLLOW US ON TWITTER & LIKE US ON FACEBOOK
EQUITY PROPERTY TERMS AND CONDITIONS
It is suggested a lot that One wants to be with Liberal people but has no plans to be liberal himself; what they are referring to however is a sense of seeking second opinions for my actions from the Court which is why I created it and make it exclusively female and white; either way the reality of which is that whatever pressure it is we also hear them claim the Monarchy puts on me while I suck up to it works and I don't want to be with them while they have plans to avoid the Royal Family at all times especially when black. The other part of the story that works really well with their American idiots too is that I am a poor person that tries to get around with rich people wrecking in the process the lives and wealth of middle people such as they are which is why they cannot do anything unless I am targeted but I am not a poor person, the investment of every single paragraph of equity on this website and its subsidiaries along quantified at market value runs into something between £20 Million and £25 Million sterling at least, which of course tends to mean I do not put them up there at the websites so fools can deploy them as well or have opinions about them or make slight comments about them for whatever reasons or indeed make their own market spoofs out of them, thereby looking for trouble and tempting me all the time which of course does not get to mean their Politicians save them from my actions at any occasion either; having said so the reality is better understood when considered in the way they live i.e. for example Daddy earn £40,000 pa and Mum earns about the same amount, so that if their mortgage costs them £25,000 and their feeding as a family runs into about £50 per day and their savings runs into about £10,000 – these fools apart from all their living costs including the cost of educating their bone headed children have still got £12,000 to £15,000 cash that they have not got a clue what to spend on; so I am not one of those people who has this opinion that everything they do to attack me and turn up on public places to develop everything they get around with in my direction and develop them within a process of saying something or doing thing in my direction in a way that makes them feel superior like a drug is a function of the fact they need money – it is wickedness at work within them and my possessions is what they have set aside as what must be destroyed by their wickedness in order to save their own. When I lived in Africa there used to be a culture saying that goes like; you cannot actually get rid of people because there isn't a dump for human beings' – this is what black girls love to latch on it, to create a sense they can do whatever they like with me and what belongs to me because work is poison to them and their wickedness and of course as expected we have now reached a point where we are seeing them sell it on to any Industry fool that wants to listen to their stupidities then complain about what I am going to do about it in order to ensure while they want to keep doing it, I cannot harm them in any way for my part: so the bit about African culture which means the men bread win and the women do the chores and so on does not apply to them because they were supposed to have been the wealthy idiots to whom it does not apply but then again it is difficult to locate which side of my intolerance of the nonsense we see them get up to at corridors of international communities they fail to understand: its the parties and clubbing that annoys me the most you see because sooner or later it becomes a platform by which an idiot has located a Christian that they will bully into homosexuality so that women might become powerful. It has never been an issue in a larger sense: its like My Company may have been named dog leash and it turns out people have been putting leashes on themselves to spice up their sex lives on account of its success which creates problems for me and I change it to dog leash with a clause which transforms the name to that of a Firm without which such a thing does not exist and become the exclusive inventor of dog leash to carry on my business in peace - so its what this Company provides brokerage Equities to Allies and Customers for, nothing unusual.