TUNNEL LIGHT BOOKS AND HOLDINGS ROYAL HERMITAGE TRUST OF CREATIVE EQUITIES AND PROPERTY SECURITIES; THE ESTATE & TRUST HOLDINGS DIVISION (2003 - 2019)
Please note I may not have paid a great deal of attention to my language on some occasions; it is an attempt to consign those language to history. Just as I have of a violent Nature to highlight the processes by which it is possible to get from feeling unforgiven for hurting another person to feeling justified for taking the life of another.
The Hermitage Administrative reasons for not Polishing these feelings are that not doing so draws up a complete understanding and for Equity applicable , of what I have done to impugn Market separatism.
Mind some racial slurs, in context they mean nothing but never the less must be explained as a response to my position being incessantly compromised by people who also want everybody to think they do not need help from my exorcist and hence in a circular sense, need to become more responsible persons.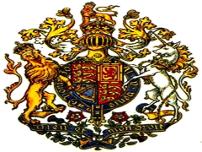 THE ROYAL HERMITAGE INDUSTRIAL HOLDINGS AND MOBILITY GLOBAL|OFFICE OF STATE COMMITMENTS AND GLOBAL SECURITY ADMINISTRATION | TRUST INTELLECTUAL PROPERTY AND ASSOCIATED ENGAGEMENTS AT LIFESTYLE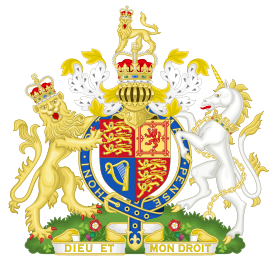 ESTATE HOLDINGS AND LIFESTYLE SECTOR PROPERTY ASSETS AT A GLANCE
THE OFFICE AND THE CREATIVE EQUITY PROPERTY ASSETS | ROYAL ADMINISTRATION OF COMPANIES AND INDUSTRIES IN BROKERAGE | THE COMPANY MOBILITY ASSETS | ADVANCED, POOR AND DEVELOPING ECONOMY COMPETITION AND INTELLECTUAL PROPERTY VANDALISM SECURITY ASSETS | THE COMPANY PRODUCTS MOBILITY ASSETS | CEO AND FANS MOBILITY CUSTOMER SERVICE SYSTEMS | CELEBRITY HANDLED ASSETS RECOVERED SECURITISED AND MANAGED
CURRENT BRITISH MONARCHY FAN BASE REQUIREMENT PERTAINING TO THE ROYAL HERMITAGE ACQUIRED: ROYAL ESTATE AND ITS LITERARY BUSINESS EMPIRE LINKED WORLD OF FILMS MYSTERY AND ADVENTURE ASSETS EQUITY SECURITISED FOR SOCIETY, POLITICS AND POWER AT THE CONTROL AND MANGE OF OTHER PEOPLES LIVES, PROPERTY AND RESOURCES – ENFORCEABLE AND CALCULABLE EQUITY SECURITY ON THE VANDALISM OF INCOME FOR POLITICS, MONEY, FAME AND CELEBRITY ACQUIRED – PUBLIC LEVERAGE, LEGAL RETRIBUTION AND WAR PREVENTION EQUITY ACQUIRED AS FUNCTIONAL DAILY LIVE EQUITY – OVERSEAS SQUANDER WORKERS, STRESS BASED DISOBEDIENCE SWOON AND MEDIA INTENSIVE INDUSTRIAL SEX GROOMING SECURITY PROPERTY SECURITISED IN FUNCTIONAL AESTHETICS.
ROYAL HERMITAGE TRUST SOCIAL - PROGNOSIS OF EVIL, TRAPPINGS OF POWER AND THE UNDERWORLD
PRODUCTS AND SERVICES PROPERTY ADMINISTRATION AT A GLANCE - CANOPY PROPERTY ADMINISTRATION
HOW WE DEAL WITH THE BROKER AND HOLDINGS COMPANIES
THE RESIDENT'S FOR CONSUMERS AND TRADERS - PUBLICITY, DISTRIBUTORS AND PRODUCT USERS
THE COMPANY WORKING CREATIVE & CREATIVITY INTELLECTUAL PROPERTY ADMINISTRATION HISTORY
THE BUSINESS EMPIRE AND GLOBAL STAGE CULTURE FANS
MEDIA & SOCIAL MEDIA TRADING AND WORK COURTS
USE OR MISUSE OF COMPANY PRODUCTS AND OR THE ARCH PRINCE'S PERSON - GLOBAL REPORTS
THE BOOKS AND HOLDINGS LIMITED (ADMIN: 2010 - 2019)
STREET SECURITY AND ASSET LOSS ADMIN - PROPERTY VANDALISM AND OTHER COMPETITION ACTIVITIES
COMMONWEALTH OF NATIONS INFLUENCES.
COMPANY MARKETS IN RUSSIA | CHINA | JAPAN | INDIA | EUROPE | THE MIDDLE EAST | SOUTH AMERICA.
(Company Holdings and The Global Fan and Brokers base Emporium Papers)
SOCIAL CORRUPTION AND HERMITAGE TRUST GLOBAL STAGE FOR FEDERATED SOCIETIES
MEDIA, COMMERCIAL ENTERTAINMENT AND HOSPITALITY
HH THE ARCH PRINCE'S PERSONAL LIFE
Company Mobility Assets - Hospitality, Creative Equities, Confidence exercise Equities and Company Assets

LISTING AND PROPERTY: ROYAL BRAND ADMINISTRATION| HOLDINGS SECTOR | RELIABILITY | REPUTATION | CREDIBILITY

MEDIA, MEN, POPULAR CULTURE BOYS, GIRLS AND POLITICIANS
(ROYAL AND STATE OFFICE SECURITY AT INDUSTRY)
So we have to put up with claims my actions foster paedophilia around here all the time from the media and it will never make sense anyway; after all the stupid parents we have in this Country really do love to teach their children how to abuse me as a basic requirement for existing and it is not just the insults concerning which that name they call me is the one bone head parents gave to their bone head children as it were but also the fact if they want their foolish daughters to have their first sexual experience with the Christian Prince then that is how it is going to be – whether or not he wants to have sex only with somebody whom he names a spouse is irrelevant and quickly becomes a matter that is put to the test – so I can say it is all mixed up and their stupidities are coming home to roost. The really valuable part of the mixed up being that of the fact it is the BBC that makes these reports most of the time – yet I am not so sure anybody would have been able to point out another paedophile dream world save the BBC for my part anyway either; you might have thought that the need to abuse an adult instead of a child in order to avoid trouble with the law which has now given rise to a process where journalists clean up on a day and turn up on TV to sit about feeling filthy all day on our National television was the worst they could do but just try and protect your Royal Career like I do and see what comes up; so I am going to clear out these bits and then the next time we hear any such nonsense about my actions encouraging anything, the results will be hard for them to believe all together as well. Now we cannot be free from a resurgence of that talk about a justice that has never really existed since the end of the second world war which of course always leads to an expected justice of copyment that will make them feel the same respect as those who pioneer things and it is always the finest example of their very twisted and evil nature especially for the Politicians and nobody knows why they bring it up and want others to argue with them along those lines either – they would like to think rather that their loutish stupidities will save the day if it blows up too. In terms of the part where I am hailed all over but my tummy tells a different story however – it's an old case of whether it is chicken or not i.e. they have not yet noticed people follow me because of an ability to protect an office from their squander on the left with media that they feel they must wake up to everyday and of course on the right popular culture squander acquiring links with rich people and the industries, full of stupid boys issuing threats and media scum playing it out all day long; they have not noticed that people are hoping I will get to pay them to sell the Books for me and I for my part do want to sell my books in other ways and would like it if the fools do clear my space as it were which is not to say the bragging can always continue because they think it is not be punished, so guess where I learned how to take a stand on peoples businesses and rob them of their health as I chip away at it to make myself financially better off every day, bearing in mind they do not teach it at Church as it were; so yes it is all talk and hail but his health and tummy says something else because they think it will not be punished. I do not think this matter to be a problem, its a simple tale associated with the fact this is an Intellectual Property Administration Business and the problem has been clearly set out, the solution offered clearly set out and so has the customer service been clearly set out but the part where I will take a stand on their livelihoods and punch their tummy and chest and head and grab their anus and penis as I steal things from it, will obviously happen when I have learned it from them to the fullest and it all has to go somewhere; it is not because they are not getting superior education in the UK.
THE POLITICAL - COMPANY BOOKS AND HH THE ARCH PRINCE'S PERSON & PERSONALITY RENAISSANCE

(INSECURITIES OF ALTERNATIVE USES FOR COMPANY BUSINESS, HH's PERSON AND PRODUCTS)
HH's Prognosis: "Politicians are very fond of making out that all I presume to do for a job is something that Governments should be doing and that I cannot just get off and offer them as a service or product that people can buy things they ought to do from their offices and know that they were elected by the people to do those things. On the contrary what they seem to suggest is as such that they have known all these things but have not done them because of the Political issues that need to be resolved before they do them; I have never heard such declarations of the right to incompetence in all my life and yes it does affect this generation too that they have such attitudes towards their profession and we see it in the lives and behaviour of young people and young professionals everywhere. That the fact for example the US is just round the bend affects the decisions that British Politicians should make with respect to the economy, that the way somebody else has a bigger version of my Business whether or not it is actually that exact is the reason I am unable to go out everyday to run a business to earn a living. I for my part have never needed their help or opinion around here in a decade besides the vandalism of my personal life, literary empire trust books and manuscripts and vandalism of the empire trust itself that has put them in the picture that is. If the entire world is confused about what is happening and more so because they get male and female society prerogatives from them, they on the other hand are not. My working Court is entirely occupied by female journalists and they understand what the implications of that is. With respect to the matter of taking from me all that makes me anything and then getting the US to live up to its principles of democracy with it and not do anything to support systems and businesses I already have there, lest they support tyranny, it is an old story and will not be the first time I have taken steps to ensure those Politicians do not move a step from where they are until I recover as well. However it is completely beside the point which is that I have never asked them about their insults which never by the way seem to run out of types and forms for the purposes of their society idiots with a special craving for superiority to somebody and a thirst for violence, not that they stand and do anything when the problem begin, they want privileges for that too and if mine does not look the way theirs looks therefore in circumstances, this Planet will never move on." "The notion that I am and ought to continue to deal with problems the way I get privileges are ideas and as well ideologies attached to them, which are understandable. I am pretty sure if I get my hands on those that create it, they will feel such privileges coming on too. I have never in my life dealt with any silly problems the way I get privileges, I was just excluded from the way the world operates by Politicians whose titles seem to be another name for criminals and con artists, excluding me from the right to have money because they think it is what a Christian is to be afraid of to create propensity for corruptions for them, while they get off attacking me with a combination of bribery and corruption forced on me at the same time and then lots and lots of blackmail when they treat apparatus of Government as though it was their personal and private property with a plan to make me out to be the Man that is creating new Capitalism because they know they are useless at anything they do and people will kill them at the end to keep it. So I built my business as any firm owner world and they have come to feel that I need to hand it over to them, in fact they claim the fate of the world depends on whether or not I do. So I therefore pulled them in and shut down all other escape routes in order to ensure they are getting the hardest and most difficult deal imaginable-which anybody in my shoes would do." "Progress now is that I only thought I ought to show the big privileged businesses and insolent power get rich quick me goading fools how good it would be if I offered them a service they had no choice but to accept and pay for, then used it to find out everything about their privacy to tell them where they are supposed to be, so I can get richer because I am greedy. I thought it would be nice if I did business like that too all together. The only thing I have not yet done so far to emulate them is damage their earnings so I can keep control of them; I sell, they buy, I keep more control and sell more, while they have no money to buy as I keep selling because life itself revolves around me but all in good time. For now, one way to that, I will continue to keep evil on the back foot so I can protect and maintain my Authority."
MEDIA AND FAME - COMPANY SECURITIES: THEFT PRONE ECONOMIC BEAUTIES PUT ON STANDBY
(COMPANY PUBLIC PLACE EQUITY ADMINISTRATION)
"Back stage media people have never listened when I tell them it is a crime to deploy my intellectual property to do the fame and riches; they suppose the abusive violence that expresses how they are superior to me in secrete will suffice and therefore think Celebrities and their social fools need to be more confident in the face of the tag along Joe that is me, who expects others to buy his wine and dinner because they are the ones with the real cash doing real spending on the High Streets and it is what Popular culture had always set out to achieve here no matter how impossible, whereby they will never find their own lives to live in. They love to claim I sit down in my Country and figure out other peoples cultural things for them which is supposed to consummate that insolent simulation of barging into my office and work place with thugs to loot things. My prime problem of course is that it makes things difficult for my customers, especially those that buy the packaged Business Equities (which are obviously cheaper for each title), because they buy them for plans to explore the information on the Tunnel Light Books and Holdings Literary Empire or Empire trust. Personally I have not got a clue why people get confused about the fact that the entire existence of the corporate world is based on an 'items for sale' prognosis and nothing else and so the desire to feel like royalty is something they know is provocative to those they direct it at or indeed why people get confused or deceived about the fact that those who seek out such respects for them are the thieves in their establishments and exists for no other purpose. The items for sale that the women exist for, the learning things about the law and do damage to your property while you do damage to the girls that do damage to your property by vandalising it to make their products sell, which is some kind of legitimate right because you have been caught and stuck where you are never going out with those insults all the time they try to keep up and make real to keep me on my toes when I don't want to be and they need to go to hell as well. Those always do the damages to the economy and always have somebody whose property will be enough to make repairs if confiscated and the problems that the world will face soon is how we come to a common ground when people are too fond of playing along with them when they know there is no way they can have somebody with that much property to confiscate to make an entire economy better unless the person was important. They always tend to get away with it because Politicians always want to believe what is convenient for the purpose of money they can have, so no body gets to tell them anything either and then we will end up in a place where they feel they cannot shut up about the demand for things I have done that should be put down to their name and stupid talk about the size of their countries and armies and all those kinds of things or indeed why people get confused or deceived about the fact the entire purpose of celebrity culture is a lazy version of the corporate world that is run by the same idiots, who do nothing but find ways of causing destruction that will help them get away with the process of acquiring money and money that neither belongs to them nor have been worked for by them. I do not think that media boys whose mothers cannot leave alone the finances of others, who like to talk insults behind shows, advertisements and cameras all the time is a terribly large problem. I am just really busy for the time being and eventually when I am not, it will be a fine idea to deploy some of those as examples that show people that playing around with peoples right to lawful and legal livelihood or playing around with other peoples livelihood like they love to do with their Television can easily become an attempt to get people killed which will be handled accordingly; deliberately creating dangerous situations for them as well. I guess I have put up with that racist based and discriminatory nonsense by which they get on their stupid television or any other media to claim my property belongs to somebody else and will no more. I am not talking about going around winding people up so intensely that they feel like murdering them, then turning up to handle my earnings on account they have been telling people I am responsible for them and that I promised to fight for them and so on. With respect to that, they do not seem to be tired of running yet. I am talking about the fact that claims it was fun and teases will not save them once I had finished what keeps me so busy, it will be too late too like it was for the politicians over the matter of spending my time, health and property and more so with intrusion and insults, to facilitate bending my mind and thought process. By far the biggest problem for them is their brand and market place pilfering exercises, which they claim has been authorised by those for whose businesses and companies they run those stupid public media advertisements from, as though it is connected with any thing, issue or reality. It has become some kind of standard behaviour for any scum that has a camera or that appears in front of it with plans to get rich having the kind of fun that will have seen him or her fail exams in school and of course lots of money too for that matter at my expense. Whereby if I tell somebody not to get into his car drive off to pick up a handful of girls and get off to car parks or any public utilities of his choice to make music videos that comprise of two or three stanzas of abusing me by which they get off to peddle me and my work and property which happens due to some stupid insolent access to my market place and products, abuses which aids violent scandal on media and leaves something for the Pornographic industry to play around with as well, they set out and shoot entire music albums to talk even more rubbish about how they want to find out if I am as physically large as the things I say. Their mantra is that I am known for solving problems and have been getting off to teach Americans a thing or two about it. So they get involved, by which the claim my work is created on the basis that I think I can set up a business that is all about gathering up facts about peoples lives and then putting it to my name. This I am not aware of either: the fact in question here being of course that there is not a person on the Planet who does not know the name of Queen Elizabeth II of the UK and there is no body, originally a royal circles only matter, who does not know that she has an Arch Prince. I am simply living off my fame of course and there is the problem explained; in that when people get on public television to build fame for themselves they think their rights to it is absolute and must be recognised anywhere in the world and by absolutely anybody but when others are famous it cannot be, so we end up with such problems as a book sale business that I am not spending quite a lot of money to do promotions and advertisements for which they are angry about with an obsession to tell me what to do again, so that items from it can turn up on public Television in other peoples names and I can thus get to handle them enough to establish the reality that it is a business and I am not spending quite so much money to do advertisement and promotions for it so that I do not loose my mind on which my livelihood depends and of course bearing in mind when people ask them not to do thins which cause distress, it becomes the main preoccupation they have got because it makes them superior; so they think that the fact that their Politicians think that arranging to give them somebody on whom to practice their sadomasochism and insults, which they do not even recognise as provocative on account they only only think it is funny but also think that come with it on mean that whilst their idiots can beat up anybody and therefore love to mention it, more is to be gathered about my insults towards Politicians along the lines of the destruction of my property and earnings on a daily basis that they carry out. It is normally suggested that most of what I do blow off my top as such while there are other more important matters of office which are for my benefits that most people concentrate on but of course the issue here is that it is one thing to loose all the money you earn because social and cultural vandalism workers made up access to your privacy until it became a fantasy that operated in reality with media and quite another for that to continue when you operate at a professional capacity; I always imagine the reason is as they say the chances of any Government oppression of media taking place and so we will see it to the end and find out what the result will be as long as they do not move on and do their insolent and proposed violent media vandalism and theft somewhere else (I seem to wake everyday to this acceptable forms of genocide that do not involve bloodshed but provide the feeling anyway, through intrusions and insults made up as fantasies that are operated into reality which requires suffering over a long period of time and a flirting with torture for me, over my finances, while they ask what I mean when I say it will end badly with those stupid money mad premature greed insults that portrays the idea they are really tough along with their stupid friends who run abusive small businesses all over the place to give their stupid children the best life on media at other peoples expense; so it appears the problems still is the fact it is what happens while I need to look after a public life from which they suppose they want to extract lucrative scandals and I never wanted to know how such things are done and will soon get to make them understand what acceptable genocides feel like too)."

SECURITIES AT INTERNATIONAL COMMUNITIES | FINANCE AND MONEY SECURITY

(FIRM HOSPITALITY HOLDINGS FOR CELEBRITY AND CLIENT ASSOCIATES)
"I got my Royal commission in a circumstance of what could be described as premature, contrary therefore to popular notions all that needs to be done had already been done to ensure that I do not and never get stuck somewhere being trapped where I am building up some history for fools and criminals to get rich with. Everything that has happened since therefore has pertained to the process of keeping it which is personally attributed to me and not whether or not I have a Royal history some of which I am entitled never to have to remember and all I have done since has pertained to making sure all I do operates and works at a professional disposition to avoid my methods being branded unfit by my boss the Queen of England. On claims of locating me as a person that politicians and their people intend to work together to ensure the economic crisis hits hardest because I am always willing and helpful while they are evil and therefore get provoked because I am, the fact involved is that they failed to get what they want from me and now they know what to expect whenever there is a recession too. It is however I should mention, a rhetoric they like to throw around alongside incredibly wicked women, looking for somebody that will abuse others for them pretending to be superior, which they never acknowledge as provocative and deserving of retribution; what they suppose is that a person can easily become so subverted by it that instead of the idea that there are many women in the world and he can go out with all of them but will only need to marry one, people will rather instead get used to them and their insults about which no body knows how they plan to enforce it. As such we see signs of women that are in love with material things and their media fools who are either married to or know how to make use of them to their advantage and have no respect for other peoples property and or place of work everywhere and danger is never enough to deter bearing in mind these material things they are in love with are actually very hard materials and substances. These are things the British Economy must rise above and not deal with due to the UK place and role in the wider world, this therefore gets them into trouble all the time, especially the Politicians for ripping to pieces my equities and book sales for personal gratification around such things, while making friends with and intimidating me with them." "It is an issue that is brought up at all times by a collection of people that choose what their country should be before they live in it, what it should give them before they serve it and therefore suppose everybody will bend down and get along when they decide what deal it should dole out for others while they are in service. This of course is not the biggest problem with them, that would rather be the the fact that choosing what their country is before they live in it varies according to what they want and where they are and or want to be and what they see with their eyes and desire with their stupid minds. So the real issue is still the fact that if like they claim, the Monarchy gets to use and dump everybody, when I become successful and they are not, my success will not be recognised by them and in the same way none of their Political activities are recognised by me, which also implies that I do not wish to reward the excuses that their failures provide them with at the Political arena. As such I do not have a mind that considers whatever school of thought they happen to have come from should be given any ounce of attention whatsoever; so maybe now they know and will want to change the rhetoric and around my company zip it, I personally wouldn't care if they did. In light to instabilities of society around the world, they want to open up the discussion on representative government and how they claim it applies the abolishing of the Monarchy but do not wish to talk about what difference it would make to their level of success if that were to happen or indeed what qualifies a government as a tyranny whether or not it is representative. So it is always the everlasting fight now that they have got all the power over things that are none of their business, whereby in the end I can use some swear words to characterise conversations with them, like the demagogue that it is, which does enough good to qualify that process where they never know when they are being provocative. All I can say therefore is that people should never mention representative government when they are not prepared to talk about it; what they need to do is vote the way they normally vote like fools and let be my company. The major issue besides comes always in the two forms of men that claim we British like to destroy things when we cannot have it so that others cannot have it either, whereas they are the ones thinking their stupidities have become so lucrative that it can be deployed for corruptions of involvement by which they ruin the finances of a statesman and expect him to have conversations on civil rights because they are doing it by a means of interference and delay which will lead to denial. The other are idiots whose mothers like to manage the lives of celebrities on my book sales and with my fame, talking about their racism and how they will have me beaten up while the stocky ones that support them think they are the only ones with cultures where thug exist and therefore the false media confidence by which somebody far younger than I am provokes me all the time, while the big ones tell me to touch him and loose my life and then they expect to live a normal life, get rich perhaps with the same behaviour if need be and make better of it with my earnings which is the only way to do so as well; of course it will never work that way and their insolent fat mothers do not control any town, they don't even control anything in the US, where they can threaten to make people bums and enforce it, since they came into a brush with me as it stands"
THE ARCH PRINCE'S COMMERCIAL DECISION - THE WORLD SUB CULTURES & FINANCIAL INSECURITY
(FIRM GAINS FROM ROYAL OFFICE AT WORLDS CULTURES INSECURITY SECURITISATION EQUITIES)
It appears that in consideration of the same changes to the world of social instability some people will regularly set themselves up and speak of things such as 'counter revolution' and do it at my expense. About which I cannot say enough times that the problem is that I am a Book seller not somebody idiots familiarise themselves with to be inspired to say something important or anything else for that matter. With regards however to this 'counter revolution' issue, what they are referring to, is the fact that they tend to want their ideas about how people should be governed to be listened to and so therefore think familiarities with me in a condition where doing so is substituted for my books will get them such an attention through controversy and blackmail and so when I have had enough of it, I tend to go to great lengths to ensure those opinions are very well informed, then back track and ensure it will only be listened to in hell. What must be happening here therefore I assume, is that people have gone from finding an excuse for a product as a means of extracting an income from my property instead of working to theirs, to a process of telling me to share my earnings or else. I am not saying it is a problem in anyway; the whites are always turning up in public places to ensure that the whole world knows through public and National Media that I will never breathe unless a racist is having what I have as well and the rest are just Far East idiots and Tourism Economy fools looking for the good life, getting up to the usual activities, expressing powers of their deviance because others wish to enjoy money they have worked for, which besides the work of politicians will never make any sense. In the end, what they play around with has to do with people who manage state provided security for me, getting around with me, which has also meant in their view that any idiot can have a go at doing so as well but whilst those who do, do not use it for commercial purposes, the question of what to use it for falls to those who wish to use it for commercial purposes in their view. I have set out my warnings and they I am aware are not deaf – I already had become notorious for these things, doing them in a social context, the next time I am off to it, it will have to become part of my career all together. Bearing in mind that at the end of the day, the truth about it has more to do with considerations that it is wrong to damage peoples livelihoods but the question that these Corporate and Private Interests workers of vandalism continue to answer, is that of what would happen if it was up to them and in a condition that they would make more money if I were for example homeless and the answer they continue to give is that they would do it without a shadow of a doubt. I am tired of being tempted by them, bearing in mind I am a bit short tempered too but they like to make out I am easy to get along with, there is no 'counter revolution' therefore to be found in such activities; I should express the fact that they need to get off the Books and market place and leave me alone – not tell me whether or not I have got state provided security, like they always find their excuses to escalate provocations when they want, which I suppose suits them anyway. I am still not giving up the control of the finances of those stupid local communities their girls are too insolent for anybody to become that Liberal, it is as though they breathe insults towards me and I cannot breathe the free air; their recent alliance with the City and Bankers will escalate this problem most definitely."
THE ARCH PRINCE'S GLOBAL INTELLECTUAL SPACE | THE RISE OF INSOLENT EVIL BLACK MEN

(PROPERTY EQUITY FOR VIOLENCE AND INSECURITY - OVER POWERING DEVIANCE)
"That the American versions and the African versions are almost the same is not something that is worth discussing for these people of course, what is, is that I practice a lot of plans to earn a living with negative criticism which I find really difficult to understand. It has come to this point but some people still cannot take a hint obviously. As I have always mentioned, it is about letting them get up to all sorts around me of which if Politicians did practically hold me down for it means there is no need to be concerned as there is nothing that I can do about it but the reasons will never change i.e. a process where they get involved with jobs they know nothing about, get qualifications and maybe false work that they can back themselves up with and the rest of my life will be incredibly uncomfortable because they will need facts on a daily basis to fill them in on what to do and how to live with the jobs, while my existence will become a threat to their insolent new found wealth and careers, which nonsense I find very difficult to tolerate for my part as well, especially the shredding of my empire trust in the process that comes with it and the security issues in the emporim and global intellectual space which are really costly bearing in mind, it would be rather difficult to sell a new trendy product to people who were part of the trend from some other part of the world and the glee on their stupid faces as a result, especially that of their insolent women is incredible. It boils down to the same old issue that I am an author and when people wish to talk about me and or my work, they must have read my books it is assumed, otherwise they know nothing about me and or what I am doing. What I have said about what I am doing however is that I create Equities and Securities from my property which I sell, so why then is it exactly that people like to play these games and do these things anyway? If we have to go into this matter of negative criticisms however what will emerge from it is another conundrum i.e. they were meant to provide Political leadership which saw to it that although some people have gone off to grab money that is not theirs, the money ends up circulating in the economy even if it gets to make those people rich. They have failed to do that in every way because they are more interested in what new glories they can have with my personal life and property; hence the contrast between what they should be interested in and what they spend most of their time being interested in, in a scale of 1-10 measured. The cycle of course that creates those stupid games with Political office and thereby suggestions of people to oppress. As for the inability to understand or lack of respect for the fact I work for a country and there are severe financial impacts as a result of security issues associated with their familiarity based insults that are powerful by corruptions I have to protect the UK and Europe from, it seems the whole issue hinges on the mention of my rights to trade with anybody I wish to. This particular issue and the fact it operates along the lines of the fact they think they are the only ones in the world that have need of money, will most likely lead to a point where they start getting hurt by people who then cover their tracks and do it as a habit with pre-emptive strikes carried out in the realisation somebody with a bigger country will react, hence the cover up which creates public media fun thereof, before anything about it will show any signs of respect or plans they need to develop to live in reality with respect to material things because they always, always belong to other people, unless expressly given or sold to them. There is no competition with the United States on the matter and I love to indulge such nonsense because American business men suffer for it when when I do, the problem is a long standing one with fools that always feel as I mentioned that they are the only ones that need money, have stupid daughters and wives that know about stealing money off stock markets for exmaple among others and therefore get to handle my work and property without any permission to do so or buying work that is for sale, then get off to especially the manufacturing industry with it to make connections and get high profile jobs like black men do with their abuses but in their cases they do because they are violent and superior, then return to hurt me further to create some future for their stupid children too and have the means to keep those jobs in the process. The cost of this is astronomical naturally but it is not nearly as bad as the process of being penniless so they can be superior and worse still, loosing friends and allies who complain of insecurity bearing in mind they do not seem to realise it is the only legitimate way to own material things that people pay others to acquire things not take them. So like the issue of having parties with my equities and securities instead of buy the product and consume them because the insults are possible it will not stop until I physically do something about it too. The general idea It is rather important they stick to what they know best, which is selling pretty girls and for the record it should be clear by now that no body is going to get bullied on the internet by them as they have made out. Clearly it is the female side of society and their friends on the right, the ladies that always go out and make money through insulting and abusive means then become really surprised they have a problem with gangs and only then do they realise that when I am through making sure I can do my work safely and see my family everyday, what I have done becomes something that they will force me to do for them too and to do so gain control of my income for it if I refuse. Then their silly children will turn up all over the place to be celebrities because I mention things like such which means they all need to wither away and die or something to make me happy but it will not have been the first time I mention that I do not consider them to be celebrities. Celebrities have to have a very set out way of life and what they do is very difficult work too; I mean if you specialise in playing prime minister you have to become prime minister then only work with the aspect that concerns the fame of the Prime Minister without actually bothering the person that is prime minister in reality in anyway; you cannot do that without reading a lot of books and studying a lot, looking after your self, being in the market and managing the business of yourself to make profit; hence things like variable variables that you latch onto such as several jobs at a time to ensure somebody you hate does not get an income or vandalism of peoples property like they do my Estate and Literary empire and books is something that will aid the career of a Celebrity. Even when I say such things these popular culture fools that will beat up anybody cannot be redeemed from their laziness, what they will wish to speak to me about instead is that I live in the past which was precisely the point all along. Except only they could not see that and everybody else did, so it does not trouble me in anyway that I say them and people might have ideas for self improvement because I have. As for the part where it is claimed I feel that I am invincible and cannot be vanquished by anything; the truth behind it is that I care about my allies – I mean how many statesmen in the world serve their country for free and write books for a living? They are everything to me no matter how small the number or how large the number and I do suppose I am happy to be a symbol of the fact that the trouble makers of the world, especially that of government just cannot leave alone other people. The Part about the British Monarchy is simply the fact my boss the Queen is the boss of course and if I get into trouble and need help but make out I can take care of it and fail to do so, then I have become the problem. Hence my job is not the British Royal family and it is more of my family than it is their own, so that when people start a problem most of the time they ought to see that it will have nothing whatsoever to do with the Monarchy like they think it will and they need to leave me alone." No point complaining of foreigners that do things when they can see how difficult it is for people to earn money whenever they work for it on account they exist and how Governments must hand over money that those who have gone through hell to work for it have worked for, due to the fact they have and work big government plans at all times.


WELCOME TO THE WORLD OF TUNNEL LIGHT BOOKS AND HOLDINGS PUBLICATIONS LIMITED
Copyright © Tunnel Light Books and Holdings Ltd | All rights reserved. Est 2008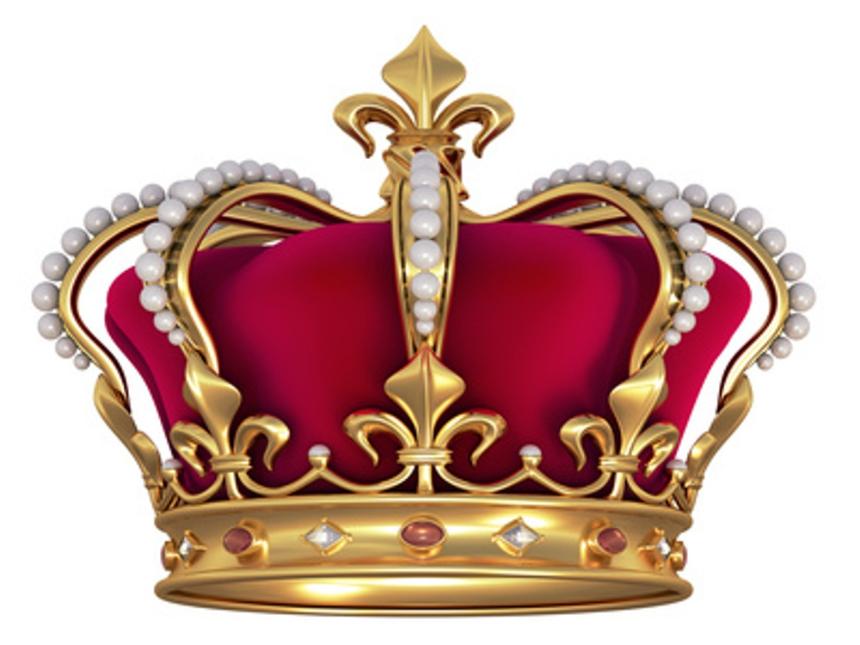 No item on this site may be copied or distributed or displayed anywhere else. Doing so, is certainly an act either to take the risk or an act designed to bear a risk of a global stage Intellectual property reckoning involving the owner, who is actually an Arch Prince.
FOLLOW US ON TWITTER & LIKE US ON FACEBOOK
EQUITY PROPERTY TERMS AND CONDITIONS
It is suggested a lot that One wants to be with Liberal people but has no plans to be liberal himself; what they are referring to however is a sense of seeking second opinions for my actions from the Court which is why I created it and make it exclusively female and white; either way the reality of which is that whatever pressure it is we also hear them claim the Monarchy puts on me while I suck up to it works and I don't want to be with them while they have plans to avoid the Royal Family at all times especially when black. The other part of the story that works really well with their American idiots too is that I am a poor person that tries to get around with rich people wrecking in the process the lives and wealth of middle people such as they are which is why they cannot do anything unless I am targeted but I am not a poor person, the investment of every single paragraph of equity on this website and its subsidiaries along quantified at market value runs into something between £20 Million and £25 Million sterling at least, which of course tends to mean I do not put them up there at the websites so fools can deploy them as well or have opinions about them or make slight comments about them for whatever reasons or indeed make their own market spoofs out of them, thereby looking for trouble and tempting me all the time which of course does not get to mean their Politicians save them from my actions at any occasion either; having said so the reality is better understood when considered in the way they live i.e. for example Daddy earn £40,000 pa and Mum earns about the same amount, so that if their mortgage costs them £25,000 and their feeding as a family runs into about £50 per day and their savings runs into about £10,000 – these fools apart from all their living costs including the cost of educating their bone headed children have still got £12,000 to £15,000 cash that they have not got a clue what to spend on; so I am not one of those people who has this opinion that everything they do to attack me and turn up on public places to develop everything they get around with in my direction and develop them within a process of saying something or doing thing in my direction in a way that makes them feel superior like a drug is a function of the fact they need money – it is wickedness at work within them and my possessions is what they have set aside as what must be destroyed by their wickedness in order to save their own. When I lived in Africa there used to be a culture saying that goes like; you cannot actually get rid of people because there isn't a dump for human beings' – this is what black girls love to latch on it, to create a sense they can do whatever they like with me and what belongs to me because work is poison to them and their wickedness and of course as expected we have now reached a point where we are seeing them sell it on to any Industry fool that wants to listen to their stupidities then complain about what I am going to do about it in order to ensure while they want to keep doing it, I cannot harm them in any way for my part: so the bit about African culture which means the men bread win and the women do the chores and so on does not apply to them because they were supposed to have been the wealthy idiots to whom it does not apply but then again it is difficult to locate which side of my intolerance of the nonsense we see them get up to at corridors of international communities they fail to understand: its the parties and clubbing that annoys me the most you see because sooner or later it becomes a platform by which an idiot has located a Christian that they will bully into homosexuality so that women might become powerful. It has never been an issue in a larger sense: its like My Company may have been named dog leash and it turns out people have been putting leashes on themselves to spice up their sex lives on account of its success which creates problems for me and I change it to dog leash with a clause which transforms the name to that of a Firm without which such a thing does not exist and become the exclusive inventor of dog leash to carry on my business in peace - so its what this Company provides brokerage Equities to Allies and Customers for, nothing unusual.