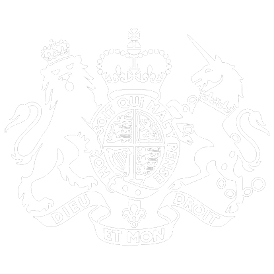 THE 2001 TO 2010 PRODUCTS PROPERTY & CREATIVE EQUITY BROKERAGES
EXTREMISTS & MINORITY DISCRIMINATION - FINANCE BASED INTERFERENCE AND ITS INCOMPETENT POLITICAL ECONOMIC RECOVERY NEEDS | QUESTIONS, BULLIES, USERS PLANNING CLICHE, CELEBRITY CRIMINALITY, GOVERNMENT CRIMINALITY | MY PUBLIC IMAGE AND INCOME SECURITY IN TERMS OF VESTED INTERESTS, INDUSTRIAL ETHICS, PUBLIC POLITY AND THE GENERATION GAP
GOING HUNGRY WHILE PAYING THE WAY FOR POLITICIANS & THEIR DARLING INCOMPETENT INDUSTRIES - MY AVAILABILITY
DO IT YOURSELF INTELLECTUAL PROPERTY ADMINISTRATION ASSET EQUITY BASED SOLUTIONS | ESTATE CREATIVE EQUITY PRODUCTS MANIFESTO BASICS | THE 12 QUEST FOR INDUSTRIAL REPRESSION BY POLITICIANS, MEDIA AND BUILT UP TOOLS BY NONE WHITE WOMEN AT ESTATE PUBLIC WORK | POLITICAL FACILITY FOR FINANCIAL VANDALISM AND REWARDED CRIMINAL BIGOTRY

Company Assets in the Products written out in Functional Aesthetics (Updates through to 2015)
It is then said that I am stuck with the Media but I am not – what happens with the media is that if I defend myself when attacked, I will have attacked people who possessed money, implying I did not want money, if I did not defend myself when attacked, they will explore my civic duties and come up with ideas about careers I deserved based on how brave I have been and if they are not doing either of the two, they are getting me to drop out of University and fight people on the streets because they did put a name to their faces and talked a lot of rubbish on my TV. Where we have since ended up is the part that society gits played in the matter, where they got eyes fixed on my income margins and set about spending fortunes on Celebrities to blame me for the effects, I dropped out of University and decided they needed to find out everything I was doing about my career before I got on with it, hence we had since on either side ended up with their hatred for the nagging bits and my hatred for their insolence, whereby we cannot stop handling each other so far. We have seen the fun the idiots claim exists in this nonsense; the so-called ghosting and gas lighting which they cannot perform without some physical process of handling me, which effect is that I cannot concentrate on anything I am doing while the distant violence insults meant I was sore all over all the time. So the way it is facilitated for instance is a process where it gets imagination up my bum, did not fancy my response and got about ideas concerning large companies that relied entirely on their distribution networks for most of their profit, claiming I was planning to join in which I then had to clear up that it was not my line of work, since being latched unto by the famous idiots, none knows why it needs me to pick up civil rights and fight rich people in order for me to be hated on account it was making money, buttering their stupidities up for the same treatment is not really what the Church teaches at a Hermitage but the money issue is becoming a real problem as it were. The next time I find myself at the backyard of industries, especially with its stupidities claiming it did what it did like characters others needed to attack and become a real low life, on account that somebody else was fighting my wars, it will have to decide in a short period of time whether it wanted to keep the day job by doing it properly.
The Politicians who say that in the absence of my actions, some of these matters would never have come to light, whilst it is partly true of which the main problem is still a continued and consistent claim that victims of crime were responsible for the criminal activities that happened to them, at the same time which the nature of the law was clear on the fact there was no such thing as a 100% victim – so now we can make sense of people randomly fighting my wars and picking me up from the living room to say the way I was in the living room, as matched up with an exploration of my civic duties in a sense to adopt a position that suggested I was in their private army, to decide which career I deserved based on how brave I have been – for my part, it certainly must be the type that screws with me and all I could do about its stupidities was to provide an exasperated response that informed it of things it did not previously know, from which point it could pick up its career where it left off, as this was the way that it really worked, with a big mouth. Here in lay the problem; that when I build a trust system, they wanted to make their own money with it, when I build a wealth equity system, they wanted to cover their bums and feel safe in it but none is paying for anything, they preferred instead to complain about a stagnation and lack of progress associated with an involvement on their part, the reasons for this behaviour being their extreme public and social immorality, showing up here to push people into the sex industry.
They do say nothing I did alleviated the situation but this is because its not a matter of my career but a matter of physical attack and abuse – so I am sore all over and people do not wish to read my Books for fear it will place them in the same position, therefore I need progress to something more than just buttering up the idiots responsible for the same treatment, especially the Celebrities who claim this nonsense was amusing – progress to a stage where I can say I was backed up by a power, I demanded their personal lives and areas of their career they would not share as a means of making my own money and build a crowd on it, set them out as punching bags whom I attacked to suck up to rich people they did not like and hopefully run it through to short insulting videos that I claim added up to forms of advertisement, any who had opinions about the purpose their famous stupidities served in society will end up having me show up at the backyards of Industry again and then I will want to live up to the threat of making them decide if they wanted to stop bugging me with the job or keep it by doing it properly. I do get told I am not good at the war bits but its not what I am meant to do as such either - the reasons I engage with these matters is to make it clear after my history and experiences, that the best way that those who enjoyed creating career setbacks for others and hang about telling lies to get their immoral society making people take responsibility for consequences of their personal decisions, can do right by the victims is to stop doing this on average of 5 years for each victims: from my own concerns beginning from 2001 - 2005, I had to take a gap year at University which eventually ended badly anyway, in 2005, 2005 to 2010, I had a big clash with my narcissism mother, 2010 to 2015, I got a private security Industry job that built me the history with German influence twats - 2015 to 2020, they needed a global stage platform by which to complain about me - it does not do to stop at their discretion, the best way to enjoy their perverted pleasure, is to stop at the convenience of the victims.
They do get off boasting that I spoke of things I cannot do but it is a simple list of people building me publicity to say that every prostitute could see what I did at the Office everyday as something to be copied for self-exhibition that will encourage the men to buy more sex, which nonsense from their whores have continued to become increasingly more abusive everyday – another was the one involving the homosexuals who loved to suggest that they were unaware working the homosexual sex on people in public while they didn't know the victims who were chasing a daily pursuit, was going to wreck the career, they believed that when they suggested homophobia existed, everybody believed them, whereas reality is that if I were a Christian, I saw a homosexual from 5 years away and started walking toward them, there is no way I could be that angry by the time I was 3 yards away, then continued to the point where we were up close and then comes the question of whether everything I had done before I even got to harming the homosexual, was what the Bible taught us to do. The situation is that it spends all day picking off my career to get paid for being popular, returns with the money to make a mess of my income margins in search for a prestige of getting me to grovel for money it made at my expense, progresses to taking advantage of what happened to me when its bed time and the nausea of the financial complications after my hard work had set in, to make stupid statements about which fighting I intended to do and how soon, tell it off about its practical jokes catching up with me while it complained about a good beating, tell it off on the prospect if I showed up at the backyard of industry again, I will do so in a bid to seek ownership of its job as well and it tells me I was talking about things I cannot do. Its either the Celebrities, the Media and silly influencers with a plan to make money by causing others to abandon a career, some Political fool with ideas about endearing himself to the public on somebody else's personal life and security, social media or an 'only fans' git is engaged with this nonsense at my expense every day, of which some of their insults were adding up to property damage, increasing the probability I will have to kick their own as well. The reason for all this is that it followed me around at University to make a mess of the studies, then took up five years of my time after to say it was not that bad and enjoy gimmicks where my daddy wrecked my life and got in league with modern fools in whose company he got to tell me there was no time and I needed to approach life as I was, which is the purpose of all this nonsense, the practical jokes catching up with me while it complains about me on a global stage; needs to spend time playing with its mates or accept that I will never stop informing it about my career every day, while the media and celebrities needed to be famous and stupid at the same time somewhere else (the state of affairs is that these are the sorts of nonsense it pursues and then it comes up with ideas about how the Country should be run and drives it to a point where it finds out that those in charge were running the existing Country in the best way and doing a better job, so it decides what it wants to do with younger people who have careers that gets in its face - I for my part had not yet decided the idiots that were complicit with it, helped to build a community that wanted to be seen tackling some National level enemy to keep us all safe, which would have in a short time splintered into groups of gangs and made the stupid neighbourhoods a war zone, so it decides when I tell it off making a mess of my Bookshop, it ought to get alongside its famous idiots that made money at my expense to be house proud because they had bought a House and preferred to tackle me rather than put in applicable work for the pay they were getting at show business, talking rubbish about me conversing on things I cannot do).
I do get told the main problem with me was that I thought everything could be achieved in a day but I do not - the problem is that if these goons were allowed to continue with the abuses, lack of respect for my patents, an ability to move my market margins and built up trading interests to another location at the markets and to ensure incentives that encourage people to read my Books had become a possession of Media outlets who needed to earn themselves lucrative advertisement contracts, there will be nothing left; so we had to get to the part where it got its German influence idiots to set me out as an Industrial popularity git who spends time claiming to have familiarised with wealthy people that I had never met and the next time I find myself at the backyards of industry on their account, I will do everything to ensure it ended very badly.
THE BOOK
Answer to a Father's Call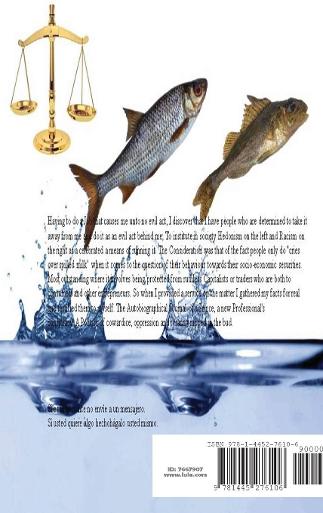 Now Available
Autograph by Ikpe Uno

Author: Ikpe Uno
Language: English
Page count:295
Binding: Jacket Hard Cover binding
Interior: black and white
Description & Synopsis
Judgely Uno is on the verge of dropping out of University study, for reason of the actions of global leaders on his private property. He comes the conclusion that this collaboration with world leaders allows some to see a career taken off while it's owner undergoes a programme of study as a job done for free, a life given away to be destroyed by idiots because they are female or weaker sex. He takes a stand to save his career from the conspiring societies of men and women who intend to spend it on their gratifications, in the hope to become liberal, world aware and rich. The Autobiographical Journal of a British Arch Prince, written to control really stupid White, Black, Asian etc "lets destroy every Godliness there is, build up racism, pay our dues to it and make sure everybody else is paying as well" multicultural Hearts. An account of what politicians mean when they educate the world. Written to apply granted intellectual and aesthetic permission to mutual admirers on the property it us based, organically flawed for its purposes. This is the Book and or Literature Edition of the packaged Equity for Entrepreneurs (Asset Bubble), for the creation of products or aspects of products concerned with the pursuit of happiness. Arguably the most helpful book on the securities and technicalities of running a small Business, a literature based on reality written by a Royal Prince and packed full of scenarios of convenient arbitrations-which from his Office authenticated by his Authority and work create self provided business security or retail and small business equity.
The CEO on Answer to a Father's Call ©
The fact that this is dubbed a Medicine Academia should betray the nature of this book. Answer to a Father's Call is an Eclectic Journal of the Authors exploits. A packaged Equity which I created along the prognosis of knowledge based self provided security. An Intellectual Property I wrote after the Iraq war and terrorism and how the changes were to be handled, the problems that both matters were used to exacerbate after they were recently created and the way in which the Government of the UK used its citizens over the crisis which included an attempt to use me too in the same way, beginning from the events of 11 September 2001, after which the attitude of bullying had become established and already began to get worse. I here gathered up my equities after collecting and reviewing these attitudes, from which emerged Answer to a Father's Call-medicine academia. On the basis that a Product is to be advertised and sold, not Intellectual property for a business which belongs to others that own it used to make a Product attractive to consumers because they are abusive. For my part I could either have created Equities and Securities from my Property Academically or I could mess them up pretty badly too in order to secure facts with which to gather what they have vandalised and also release it from my property. A very useful tool where financial independence is contemplated, particularly as a couple; As it was written from the actions I took in defence of myself when I had to deal with the many forms of complicated Fascist hateful arguments, which are completely faithless and meant to encumber me until my life and work and finances have been dominated by the priorities of others, after having my academic work ruined by such behaviour and then faced with requests of sexual betterment for some who were in position to be more decadent than I am, alarming for me too being the fact they had at my expense secured themselves friendships from certain specific and recently created evil community based idiots, who had linked themselves up with Politicians and manifested themselves on the media too, who were convincing people they could cause me suffering in return for a favour and then make me give them what they were demanding anyway, by this time of which I had lost my degree study programme already to their violent distractions and Publicly trendy targeted cultural oppressions, which trendy targeted cultural oppressions already normally worked by very evil women that are skilled at killing men through violence or illness or suffering-on claims and prognosis they are making way for people where people had not previously had one by spending my health for example, to nurse the possibilities of having sex with me which has become an evil obsession as well, that helps them with the intended process of regarding me as a possession of theirs that they can then share with everybody, most of those that have finances to play with having gained their powers from the Eastern Part of the world with their girls running riot with the latest violent rumours on media; as they made me understand it, they are the oppressors of men because men can work, except their Husbands and Sons who can beat up anybody if they get into trouble for it. The content approach of this packeted Equity on the matter is that of a condition where I have my own spiritual struggles taken away from me by a group of foolish lazy Political men and their friends who pride themselves in the powers of their conspiracies, claiming to have spiritual powers others have to worship in order to be rich and or successful, which makes no sense whatsoever-especially when they want some new decadence to go with their insults, for working in the political side of life, then used as a means of the licensed manipulation of my work that they have no right by Law to do but Politicians have given them some go ahead, which is not supposed to mean anything save the physical contact with my belongings which is illegal but once they get used to doing they will get away with it and then my finances by others which then soon later settles in on making them famous for their evil deeds-while they claim to have changed the world and attempt to sell my good deeds for a living, which would not have made sense. Hence having been the means to get rich and show your true evil colours had been frustrated, they are now earning my income with various social and cultural means of getting which which are really stupid and can make no body any money, thereby creating the Security factor into this packaged Equity since the facts on which I created them are also based on settling this matter in a permanently established way and also prevents them from earning the perks of my job using insults and media before they have gained any financial advantages for it-which created a structure in my Office for limiting what they can do or be or to limit the success of what they want to be, especially in the present circumstances of what they claim to have discovered of other people's personal lives through mine, more so quite vitally done before the global economy had recovered from its crisis, without which the economy never will in a reality. Thus I wrote it to control the wicked, evil so called discrimination and multicultural hearts; which ruin people financially for the purpose of making sure when leaders and parents look backwards to look forwards, they are pushed down all the way for the purpose of sexual corruption and corruption through Politics and the Political offices that will offer privileges of injustice against others to them as they practice distant fascism which they hold and control-while expecting others to fight various forms of oppression, to ensure all including themselves are in some idolatrous servitude to the violent ideologies of society when such choices are not up to them and so this book is full of convenient exemptions and arbitrations or small business equity. I have tested this book and located from it that I have thus successfully defended myself in a financial way from people spending my life's work on themselves, for the purpose of men looking glorious, women looking sexy and children living "the high life" spending my Intellectual Property on incredibly foolish things, which after making money and thereby being in a position to show off their violent favouritisms that they destroy peoples lives to manifest, they can then make sure they don't pay for doing so, in order to get away with it as well-blaming things like economic crisis and their right to perform an act of economic competition. This is an eclectic collection of raw Intellectual Property along these prognosis brokered and authenticated by me and tempered with a sense of social academia, which can be used by my readers.
It is both a compelling account of a process by which I despatched by Royal duties the process of determining the future with the outcomes of what I do about violent bigotry and the intimating of people to what Politicians mean when they claim or propose to have plans and planned targets for educating the world.
BOOK PROJECT ANNOUNCEMENT - THE GHOST OF FEAR IS CURRENTLY IN PROGRESS AND WILL BE COMPLETED NO LATER THAN DECEMBER 2014 - THIS IS TO SERVE PROPERTY EQUITY ALTERATIONS DUE TO EVENT CHANGES, MARKETS AND SOME NUISANCE OF BUSINESS MARKET AND EMPLOYMENT MARKET GAMBLERS AT COURT BUSINESS, INTERNATIONAL POLITICS AND DIPLOMACY, THE COMPANY LITERARY EMPIRE
THE BOOK
THE GHOST OF FEAR
Concerning the fame of the Author.

Written between 2003 and 2005 - Edited for Public use between 2006 and 2010 - expected 2018
Author: Ikpe Uno
First test Publication date: 16 November 2010
Language: English
Page count:630
Binding: Jacket Hard Cover Binding
Interior: black and white
Description & Synopsis
The Ghost of Fear is the Pre-feuilleton autobiographical journal of The Arch Prince and has been written on facts of work done by HH. It began, written by The Arch Prince at the turn of the new millennium and is based on the Establishment of normalcy around his pioneered royal office from the evils of the world. Its plot is set in an arena of the changes that have been forced on the world by those who work these wickedness. As Rumours of a millennium bug creates a dilemma where traditional civil freedoms are threatened; for some their civil freedoms are threatened in an unprecedented way and for others the possibilities of wealth grabbing stands fledgling in an unprecedented way, the difference between these two groups of people being that the latter has got the wealth in question already. It was prepared under the influence of the events of 11th September 2001 and the subsequent war in Iraq. The Ghost of Fear is all you may need on democracy and Capitalism today, after the end of the rumours of the millennium bug. Created by the Arch Prince for the physical management of his Global Intellectual space, this is the Book and or Literature edition, at the work sites, of the packaged deployable Equity for Public space Property and Public Asset Intellectual Property Management & mobility in and into other blocks of World Government and Conflict zones.

The CEO on The Ghost of fear ©
This is A Pre-feuilleton Autobiographical Journal packed with very important information on the facts that made our world what and the way it is today in the 21st century, bearing in mind which Politicians like to obsessively deny when as they had themselves made it, it is not a matter of their own lives anyway. An Intellectual Property and packaged Equity created from securities of a success when I had to deal with leadership corruptions and Political immoralities, which involve using other peoples' faith to build up extremisms by which it is possible for those in authority to make claims on the property of others, through fear, death and wonder or disillusionment-having been the results had come to bear and that they know how corrupt immoral busy body intrusive societies are because of them, of which they get bolder and bolder and have become and so are confident in what they will gain that they dream all the time and get positive about successfully causing others suffering all the time, more so, in this case when all the bad outcomes are so blamed on the person whose faith was used, in this matter especially of which it was my faith that was required. This after an abuse of my right to privacy and the stigmatisation that came with it and spread to insecurity for others whom it was claimed are like me and I have therefore failed to provide leadership for, in order to provide for other violent corruptions by their women who are better described as Political 'sacred cows'-most of which ran along the lines of ruining me financially with the use of a State because there was no other way and I could not just be left alone, after the process of securing the identity of those who liked me or like to follow me all over the world. This began in the middle of 2001 and a new standard had been set from it on a global scale, for how the worst ideologies of evil in society can gain access to what other people have worked for over years, to secure their human rights. Most of which were being regarded as crimes against them for appearing in public at all for good measure, in the bid for oppression that was already on going as well and more so, by those who work them, planning to get rich doing so. Its content approach was to provide direction and understanding of the changes and scars on the world that those who have very important decisions to reach need to be aware of, which are mainly indicating of how my existence has changed the planet we all share. A story of my brief sojourn to an extent that may be very useful to those who are in such a position as to make such decisions as are attributed to personal financial independence and or management. The Ghost of Fear applies to financial independence where the fear of falling into conditions where very important parts and aspects of life are within the powers of other people, usually people whom those who have been in such conditions least expect to trap them in it or to have put themselves in such positions to do so; especially on being at the mercy of another human being no matter how hard the earlier struggles against such a situation, just before the age of the right of adult consent which ends dependency and brings on other challenges, taking into account for security how such individuals feel about having such power. My approach was that it is injustice enough that the parents of those who work these evils should attempt to determine the outcomes of my life as they have determined the outcome of the lives of their children already, who are well taught the art of maintaining themselves through power over other human beings, doing no work for what they need and having lots of money by such behaviour. After their socially organised corruption of involvement and if that fails violent intrusion and then treachery against freedom, which began in the early part of the 21st century, it was a farce to me that they should expect over time to return to being democratic people, as that would have been the easier route to ethnic cleansing without murder, leaving the world with the worst it can produce in the form of human beings.
The Ghost of Fear is based on work I did 9 years before I published it, along the lines of what I have done to provide leadership which encourages others to get out of bad leadership-not doing so of which will affect other people that look similar of follow a good thing and in fact all over the world, especially since I have had an attempt on me to make me such an experimental figure before and the reaction of workers of bad and evil leadership in society to such actions I have taken; which I have to ensure they are neither able to confiscate other peoples feelings of home and comfort by using mine to make out questions that cannot be answered, while other fools like them get powerful over what they must have now deemed to be weak, before allowing them make progress with their lives and to keep alive the fact they do not have a feeling of home of their own which is what they need to build so others can steal too, which is to make a writing career for myself for I had warned them before about dislodging me from the history of my life and moving into my right hand to be at the place of power that they claim to deserve and thus created after my work was done Civil Service based Securities that I garnished this book with. My personal disposition on the Ghost of Fear was that some cannot resist wrecking peoples homes to find and acquire the best things in life and more so free of charge (all the things people have done with themselves to provide for themselves as adults and for their Children, Family and Security respectively because there is no Legal means of contesting such things. It reflects the fact that in like manner, I cannot resist wrecking people's societies just to send a message about the abuse and peddling of my matrimony in entertainment industries. It is the most important book I have written on the consolidation and management of my Global intellectual space, Empire and Equities and particularly has resonance with technological and Household manufacturing and the way in which my temperamental colours are deployed in this industry due to it's close ties with Homes and families; to provide physical Asset and physical Asset-public space management. It is the beginners guide to and the most important books I have written for the deployment and despatching of the Legal Equities of Society when it is not dealing with its corruptions but prefers to have scapegoats for the working of blame culture because it thinks its crimes are victimless and it must be noted Politicians do not just want to be but also want to be seen getting corrupt with this book. The Ghost of Fear is the Equity which trades a system of Securities I had created to ensure I stay safe in global business, especially from American and African Entrepreneurs who manage to be one without being able to deal with any of the problems or account for how they make their money, then seek powers of cultural oppression from pockets of friends they have in the East and turn up to protect this corruption by trying to Police people in Europe and the Middle East. It is the most important Packetted Security I have written for personal-private and public place private and Public place personal property and its securities runs along the lines of the excuses made by those who tend to claim they hold down the Land and should be earning a living with other peoples income, then leave them with nothing, especially the elected Politicians and their none elected counterparts they delegate power to.
Concerning the fame of the Author.

Written between 2003 and 2005 - Edited for Public use between 2006 and 2010 - expected 2018
Author: Ikpe Uno
First test Publication date: 16 November 2010
Language: English
Page count:730
Binding: Jacket Hard Cover binding
Interior: black and white

China and India are said to be top examples of rising global economic stars but to what extent is this at the expense of global and western Economic equity? This is a Pre-statute written statutory instrument Authenticated by the Arch Prince from his Office. Here he packets already allocated and tested business equity from his Office and garnishes them for Financial Regulation and the protection of Hospitality. New Britain is HH created a tool for settling the security and social mobility of Businesses and Enterprises that make use of his Intellectual Space and Property and that of those that share a mutual ownership policy system with him and is written to secure Economic circulation of wealth within its legitimate academia and published at the end of the 2008/2009 global Economic recession. The Story of The Arch Prince who refused to be made into a "Freak-show" by Local and International Politicians and Country men, because he lives a life that has put him outside the reach of the evils of the world; some of whom are already (obviously) planning evil, criminal immoral renascent renaissance, even so with impudence and without permission, with the use of his Intellectual Property and writing career. A politics of recession provided for. This is the Book and or Literature edition of the packaged deployable Business Equity at the work sites.
FOR THE ENVIRONMENT PROJECT
New Britain is a Neo Academic Legal read written as an Ad-hoc Financial Security of The Territorial Integrity of the State of the United Kingdom of Great Britain and Northern Ireland; the content approach has more to do with the fact that the prognosis of robbery is always that good people judge and condemn evil people by deciding that since evil people are evil, they have no plans to become good people in future hence stealing from them after being bullied and therefore forced into criticisng them of which intensity of bullying can always be chosen and measured; evidently of which it is always the case that they end up where my leadership and the renaissance of my office is relevant, doing my thing for me for example, then have trouble leaving it for me-like they do to others, only in my case it is actually my thing. This is Intellectual Property and packetted Equity created to tackle the problem of international violent and organised crime and the games that Politicians and their fanatics who buy the wares that comes from these crimes play in diplomatic circles, especially both to develop and to promote, operate and work it and is created for the purpose of robbing them to save lives wherever they have robbed people because it also tends to makes them insolent and with such insolence continually build up more and more violence which is insulting to the point of physical attack, which will either mean I become a criminal by hurting them or I end up being the victim of a crime which their women will find incredibly funny, for the Politicians and their followers applies on the things they do to drive people into death by it then make up unending excuses to feel powerful with wonder which is just useless lies on media and disillusionment and since they decided to apply it on me I have to imagine their purpose was to cause me the most amount of suffering and thus took my steps too and so the curbing of waste and destruction of Law enforcement resources, especially human resources. I followed on writing it from the point of personally creating temporary securitisation of British wealth, Security and Interests during the recession and evidently decided not to leave it for poorer people as that would have meant the absence of any kind of normalcy because I had decided to spend the Securities that I spent doing so in this way and it is written with context of international proportion and enacts a basis by which it is possible for fundamentalisms of business to have a Global Identity (which has never been done before); having discovered that those who have worked for all they need are unlikely to cause me trouble through crime and violence were threatened by elements of dissention against their success all across the Nation and overseas, while they were becoming more corrupt and more rich as they did so with me as their experiment on how to be where rich people are and those who move abroad to continue their campaigns of hatred that makes them rich, who make themselves champions of wealth distribution thereafter, as well as champions of freedom and democracy. It is an Equity which enacts a standard against Fascism and the evils of Politics and I wrote in the context of Government service and service to the British Church: in Government service it is a good tool when trying to understand and to work in conditions where illegal trade fundamentalisms and black markets exist and operate and releases Security and Equity for those who have no or little choice or have difficult decisions to make on matters of Governance and or diplomacy-in the context of Church affairs it is my story; the Arch Prince who has worked to prevent the abuse of my hospitalities by those who wish to copy, entice me without reason, trap and abuse it and others thereof for their gratification and personal glory, through the process of using some of the extended publicities and loyalties associated with it as their property for the purpose specifically; a basis for the hate campaigns of cultures of evil and violence worked through their acts in public for the creation of wealth inequality and injustice, followed on with organised crime and the perceptions of power for such things which doing so may create from my life and work for them, that they can later make into reality on people lives which will cause immense distress and suffering across the world and will also create fear that can be manipulated when they want to grab anything they want using Society Culture and Politics on those who look to me, hence holding onto my position as the only thing which stops them from doing anything they like and that of others who share a mutual ownership policy system with me; thus arriving at the point where this Book was the Equity and Securities statement on the process of doing peoples thing for them and leaving it for them when finished. I have so far applied this equity to defend myself against fundamentalisms of theft and destruction without regard for the Political arguments and fabricated need for representation that those who work it come up with to unquestionable results, it was successful in its purpose while they think doing the things they do helps them to mask themselves as creators of democracy, in order to be successful with their violent corruption and other forms of abuse and violence they may apply it with or by doing so but without their successfully fulfilling any of those insults of confiscating all I own in order to give themselves leverage that will ensure success at it.
The Content approach was to follow up the run away Legislation making in the various evil gatherings of Politicians and the process of making the kind of Mob they will want to please so they can claim their laws have the support of the Public, was that after years of protecting vulnerable people that are vulnerable as a result of suddenly being trapped at a point where how they have grown up to live their lives and therefore made plans to solve all the problems that they might need to in order to be comfortable, stand between some of the most evil and violent people who consider themselves to be deadly people in the communities, whose demands from life and from others also changes regularly for their purposes-while they lie all the time and think everybody is afraid enough to be disillusioned and those that are not will simply have the fear put in them as insolently as possible and their Political leaders had increasingly come to a point where they realise things are happening at their age, bearing in mind they also have grown up families, which bring them beauty that they didn't already know about, at a point where they are all grown adults with families, where ordinary people would still have to be the sustenance of the economy as well, which if I did mention showed the Crowd the reason they should grab and own wealth and the reasons I ought to shut up; when they ask those their stupid insolent questions and get violent towards me with them in order to create the effect that does not seem to be taking place. Hence I created these equities for business and still discover that even in selling Securities and Equities for a living, I have not got the ability to stir demons and evils by which I reach for the trappings of power in peoples personal lives for various reasons, so the Politicians and their friends know that their claims they are evil people to ensure the Country is stable has no connection with facts, especially on account somebody else is leader and will be held responsible for it, more so while I were to get to use their position after gaining access to get what I want like they have shown me is possible; therefore I discriminate against those who know how to stir these demons of society and bearing in mind which their lies never go away and each time it fails to deceive people they become violent if they are sure of how much damage they can do, which assurance Politicians are sure to leave their state provided security to provide for them, then presume they will be allowed to return to it as well, which they claim is a means of forcing through integration and change and fairness in society by which time they expect me to take the damages to my business and let them have it acting like spoilt stupid children when they have not seem as much privileges as I have themselves and because they want to get people to solve their problems for them. In this I have provided these Legally positioned Securities and Equities in a manner which expresses my personal experience on how devastating this could be for the business of Finance and Hospitality when they have decided on their stupid conspiracy bred organised revenge for what they are unable to have, after they unleash their educated idiots on the industries they target.
New Britain deals with Business Public area management but only from the leadership of my Office-where I look out for advertisements and keep up with insecurities at the market place or listen to the things people do to entertain themselves in public, which is directly targeted at me because they want to be better people and for those that plan to be as evil as possible with their favouritisms, keeping an eye on the process of using my earnings to give themselves a start doing stupid things to be rich and famous, after which they can control me supposedly too with the money as though they can give to others and never getting off it thereafter because they intend others should have the privilege too, in fact it is written on the most outstanding progress made so far to keep an eye on the Whole World from my Office in their name, in revenge for the Con they attacked me with and what they lost for doing do (after I had ensured big businesses are unable to push me or my friends into poverty instigated violence because workers of greed had started a fight with me in that direction-because they cannot get to their jobs if they are not applying cultural violence and corporate greed on people, telling lies about why they look the way they look because they plan to force the problems through): It is the most important book I have written on black markets and the protection of vulnerable people caught or trapped in illegitimate market situations, to provide both the Hospitality Industry and Financial Institutions with Global people management Security of the Equity of an alternative argument, after the Global Financial Crisis.
In my role as keeper of the British Armed forces; this was and eventually proved itself to be my most important tool for locating crime and criminalities, criminals and the barely criminal, to round up Security especially in the Global Financial market.
FOR THE ENVIRONMENT PROJECT
Copyright © Tunnel Light Books and Holdings Ltd | All rights reserved.

FOLLOW THE FOUNDER ON TWITTER AND TUMBLR