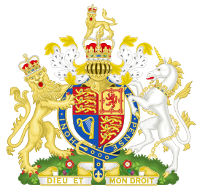 THE MANAGEMENT AND CONSOLIDATION OF ALL HH's PROPERTIES - ONE'S LITERARY BUSINESS EMPIRE AND ROYAL ESTATE ADMINISTRATIVE HOLDINGS | SUSTAINABILITY FOR ALL THOSE HH SERVES IN IT THROUGH HIS PRIVACY
Hermitage Literary Empire Trust Finance & Property Asset written out in Functional Aesthetics | Estate House services & Hospitality Admin
CORRUPTION OF ARMED FORCES AND CRIMINAL COMMUNITIES PERSONAL ABUSIVE SPACE SHARING PHENOMENON
PREJUDICIAL INSULTS RENAISSANCE
HH's UNIQUE WORK ENVIRONMENT - ADJUDICATION AT THE ADMIRALTY, FINANCE AND STATUS EQUITIES

THE ARCH PRINCE'S FINANCIAL STATUS
FINANCE AND CHANGING FORTUNES OF THE WASTEFUL AND SELFISH BRAND OF TYRANNY
So fools have never actually run out of insults about what HH's importance is because they think they are better people -which is rather difficult to fathom and so only possible to conceive HH does not despise them as much or is or has been made to become too busy to despise them enough to make his life and work easier, nor indeed do they run out of ideas on plans to be rich and to show off their decadence and corruption, which is not lacking in insults either.
These days they seem to say that the stuff about black people that follow HH around to make sure the entire world is sharing his life and everything in it, so people can be their friends, while complaining about slavery and slave trade, so that stupid girls and women that know how to wreck peoples lives and finances can move into it is a new thing in their mad country, which it isn't. As mentioned before, they like to pretend that they are the only ones that appeared on a play ground in school somewhere, which is how they get to think that when they hurt people, those are suppose to spend most of their time thinking about the evils in American society instead, so they can do whatever they like with those they make sure cannot hate them so that they do not keep up defences that serving God has provided against their wickedness, which the idea of intensive over-enslavement does not actually work with everybody, hence some of them are talented Prince's like HH.
What has happened in One's case is an entire Parliament holding him down and stretching him out for them to do it and those now have a condition where they have a hung parliament currently as a result and HH also knows that whenever he wants to make them have another one, he just needs to whack the civil service and "piss off" the Unions before they find a way to arrange a compromise between him and them, so their are not affected, claiming it would have been because of his insults and impudence and they will have another one, which he can do because they have been ruining his finances to keep him single for way too long, creating democratic inconveniences for themselves and allowing him to know absolutely everything about them before they then decide where they must be if they want to be in the league of the rich and the result is that he has control of absolutely everybody's hearts in the country and want even more of it because they do not have a stop button either, so they can try to win elections in a place where people are so loyal to him undividedly, which is really tough, so it does not do them any good either.
He is not stuck anywhere by the way; books he needs to sell to make a living from over the next 30 years have already been written this date 17/6/2011.
THE BETTER FUTURE AT TUNNEL LIGHT BOOKS AND HOLDINGS LTD
According to One's prognosis; "if these rich idiots who are better people than I am and presume I fight for everybody on account I do not know that when they call on barely criminal community idiots, that those readily come to their aid and have base opinions that no body asks them about at all time about people, were anywhere near half as successful as this, there would be no economic crisis now, nor would there have been one in the first place". "Always round here they are with their businesses and their millions or whatever and when they see my books the message is 'the idiot really thinks that other peoples jobs are a joke and he can sell any item'; as if that was some kind of a conventional way to react to other peoples products and then minutes later, after all that abuse, the so called millionaires are extracting an income from my work without buying a copy and will be taking acts to kill off my earnings because I am more successful than they are, selling something else in its place because they are some kind of 'Gods of money' who never apologise for hurting people and after which they are telling me how to rewrite the books in order to make it a real investment because they cannot stop insulting people too and it goes on and on and on and they can never be satisfied. So it is the fact they treated me like rubbish, that initial treatment like I am rubbish, before they realise whatever they love to realise insolently that pushes me to revenge."
FIRM EQUITY ADMINISTRATION | ARCH PRINCE'S STATUS | FINANCE LEADERSHIP | CRIME SECURITIES OR U.K. GOVERNMENT NATIONAL INTERESTS OF GLOBAL INTELLECTUAL PROPERTY ADMINISTRATION PAPERS
FOR THE ENVIRONMENT PROJECT
THE GOLDEN KING'S FINANCIAL REGULATION
FINANCIAL GOVERNANCE SECURITY

There are so many incredible confusions especially with respect to financial government about what HH has done with respect to moving businesses into his Empire to provide them security and mobility at his expense, even though and even when selling his books have now become something difficult for it. The real reason of course is that idiots do not want to do what he wants them to do-because games of democratic leadership is thus so sweet with other peoples earnings, which is not a new issue anyway. With respect to the matter of security itself, One has not got a clue what he must have had to do with them when and because he broke equities with somebody they know. That however to them is completely beside the point despite the chaos it creates in Ones job and the process of selling his books because what is most important to them, is how to have access to big business without showing any kind of respect for people's property except it is theirs, which means only when it is theirs and then when it is, no body will touch it because they are just incredibly insolent and selfish-especially the girls who think the fact they wish all the time they lived in a world where when they hurt people no body will do anything about it and therefore have fantasies about putting a Prince in such a position, means it will ever get to happen, hence somebody is interested in their opinions.
One is also aware some of the issues are his fault or rather his circumstantial failures, with respect to Business leaders, because business leaders are always stumbling on some rule he made or something he said somewhere but that again is exactly the point, they do not wish to stay out of his earnings itself because every time he moves himself their earnings change and bearing in mind they also want to be able to be lawless as well is for them the sensible thing to do. When HH sells securities they have ideas about how to make what he has a real investment and go for or attack his market place, realise he is a writer and then refuse to buy the books, grab the security, grab his income and try to run away with it all the time, based on the fight they started and his income they do not wish to have any respect for; the ironic reason for it being that they only can if they have money to sell something else in place of his books, with a buy quick and sell quick product, which is really, really provocative and for those of them that were not invited into his world unfathomably insulting-especially when they get around the place boasting and looking for loop holes that will enable them to tell people HH is a mad man who thinks other peoples property is his own like other Christians they have been able to bully in the past and it is such a waste of One's time and subsequently when Politicians make it go on for long enough, resources as well and this is where they like to make up excuses for it on media, such as the lack of understanding of the scope of what he has done; which is why he must here set out that what he has done is realise these trouble makers and violent goons spend all their time finding ways of giving others problems and lots of it in a violent way and as violently as possible, so having been that the Banks are themselves as guilty and so are the rest of the business world at large, according to HH "in fact as far as I am aware, apart from the people whom I originally invited into my global intellectual space or used my securities out of admiration, which helped me build it and some new friends, who had the advantage of discovering me while I was still working on everything and all was still at an early stage because they have something in common and also have a common interest, which meant that no matter what I give up to them to support their businesses with, in the end, helping me make a living is all about buying a book from me which will not bother them or me or anybody else for that matter, which is the same chance everybody else on the planet has got, which meant that they never cared what my job or finances looked like, so I can sell my books regardless of what I give up to them to try and create a business to employ people with, the rest are robbers". The "robbers" who are here for nothing other than to earn One's income and create problems to look for social status with their vandalisms with it, based on who they got the money from. So according to the Arch Prince "the rule is to ensure I confiscate all that has to do with any kind of quality of life for those who do not have a business when they do these and of course extract the worth of anything that those who do damage in my work place, so that at some point when it becomes aggravated, bearing in mind I am always falling back on capital and they are always stumbling on money to sell something else on my market place they want to realise since they started". These things they are keeping up with an audacity to touch HH's property that has a tendency to kill looking for trouble, so he can grab and sell those their businesses and all the equities from it, without which there will be no laws in the land or anywhere in the world and they will have none to stop One either.
None of it is a shady and in a shambles as they like to make it out to be whenever they want to enjoy moving into his life, especially when they are certain they cannot get hurt because their evil Politicians have guaranteed them that and are trying to get elected on promises to create them employment at the same time as well.So all that 'beauty killed the beast' games they play with their evil women who really have no access to me which is why they are now finding themselves in a place where they need to keep him from earning a living to keep it up, will never happen, HH is no beast and they are no beauties and this is not their property or their earnings, businesses and individuals alike and for the businesses, the excuse of being paranoid about what he may do with my power is not enough, what needs to happen is returning his property and getting off his book sales and temperaments determining it with media and separating him from what he needs with public perceptions to do so, looking for trouble; as long as no body messes with his income then HH should have no need for power.
The quality of life they have will entirely depend on how much problems they dump on HH and so will the business they do and whether or not they keep it will depend on how much problems they create for him too; otherwise they leave his work and property and leave him alone with those he can work with.
THE BETTER FUTURE AT TUNNEL LIGHT BOOKS AND HOLDINGS FIRM

By the Arch Prince's prognosis "I say the good for nothing goons think they can create me problems and will pay with their quality of life; no ''beauty killed the beast' nonsense here. They do these things because they are being discriminative and I intend to hit them as frequently for it as well; I always think they do the things they do with my work and market place because they are trying their hands on being racist and I intend to set up structures to hit them as hard and unrelenting too, so they can get on the streets doing the violence that they are really known for; as we are aware, what we have today really began with getting my attention for evil purposes to force me to rubber stamp their wickedness in order to borrow my Christian human rights and use it for something else especially when it is evil, to make it powerful and so when I refuse, savage my finances with help and lies Politicians give them, in order to make me react, as any attention would work in the same way either way and what we have today as a result of years of it, is the ability to ensure they are always trying to kill me with problems because there is no known argument that can tell them to stop such things."
Eventually since the richer ones will pay with Equities he extracts from their business and poorer ones will pay with their quality of life, the only way to leave One alone will be to do it his way, which will be to have a business that makes lots of money but does not involve the setting up of any establishment, which of course is something he will not be funding or supporting too as it were.
Its bad behaviour and nothing but bad behaviour and once they get the sense nothing will happen if they do it because it is what Politicians help them to, they will do it every second and the Politicians are supposed to hold people down for them and also think it is surprising. If it is something about the fact HH is not behaving in a way which pleases people of a certain age or calibre, the fact of the matter is that he cannot get a job and cannot sell his books and has already had his academic work completely destroyed, so they need to know he has their scandals ready too as they always have enough; for the reason he is not allowed a seconds breath is because there is so much justice in the world that they had to wait and thirst for so long for somebody like him whom they can do these things to without reprisals from the law, to come along-now they don't want to fight or struggle in life any more and to help them, they want to spend tax payers money and earn One's income. They have already taken up a decade of One's time working out what they want to do with themselves in this respect, especially those of them that have found their way into Political importance and like to get together in their stupid country thinking HH is the only one that thinks they are stupid.
Copyright © Tunnel Light Books and Holdings Ltd | All rights reserved.
FOLLOW THE FOUNDER ON TWITTER AND TUMBLR