ROYAL TUNNEL LIGHT BOOKS & HOLDINGS LTD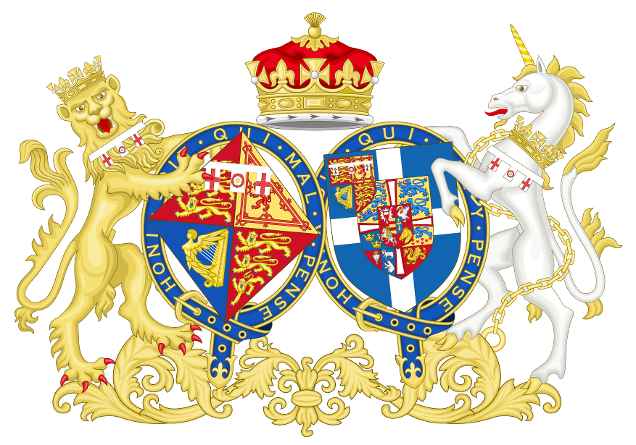 TUNNEL LIGHT BOOKS & HOLDINGS ROYAL HERMITAGE (2001 to 2019)
(CELEBRITY CULTURE, POPULARITY & POLITICAL LIBEL RESOLVED)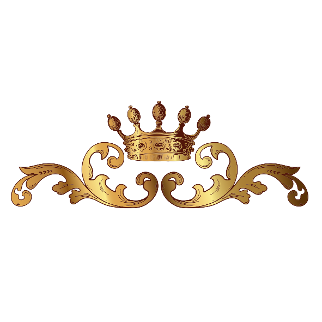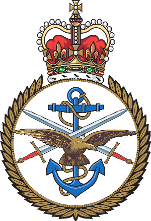 STATE OFFICE, FINANCE AND INDUSTRIAL
The hermitage property equity assets - development processes & all patents administration
THE HERMITAGE BROKER & HOLDINGS TRUST |ESTATE PRODUCTION & FINANCE ECONOMY TRUST
ESTATE COURT AT CELEBRITY & MEDIA THUGGERY | POLITICAL INTERFERENCE & HEDGE FUNDS FIRMS AT ESTATE BROADCASTING FACILITY & SOCIAL MEDIA PROFILES | LOCALITY FINANCE & PUBLIC IMAGE SECURITY | CLIENT AT ESTATE BOOKS DISTRIBUTION
WELCOME TO THE ROYAL HERMITAGE ESTATE TRUST DEVELOPERS' LIBRARY
Arch Prince on State & private Estate duty - Home, work, Travel, career and Celebrity involvement Administration
EQUITY RESERVES & TIMELINES | AUTOGRAPHED BOOKS | CREATIVE PROPERTY & RIGHTS TRADING BUNDLES
Trading Hospitality, Admin at Office, Fundamental & consensual Enterprise, The Firm Shoppers Relations
Company Business Empire Global Industry Community Property Statement ®
The general idea is that of a process where I think I will hold Royal Office when I cannot entangle myself from the filth of those who have personal plans and a social moral corruption that shows up on media to play with my Public image and find themselves amusing the whole time, making out they can only be stopped if killed etc. the reality is rather one of advertisement idiots rebelling against my Industry leadership and Involvement or rights at Broker and Holdings, which is not really supposed to be an issue if they paid attention to the job in hand but we all know that it is the same very stupid behaviour we see from their street idiots that make people smell and feel ashamed of themselves and it progresses to the bit where I may have worked on Culture and Society matters and they will show up to make a public case out of rejecting the benefits until such things as ritual killings of unusual people gets extended to albinos and bald people for instance and then they start to make a public case of expecting deaths to pile pressure on me, which ending is supposed to be ownership of the Royal Estate, which leaves me thinking it may probably end homosexuality globally if they did all together. Same as the story they are making me act fairly as such while the fact I may have given away my Books does not necessarily provide the same sort of service as having a copy of their own, which has now caused them to get on media to build a crowd that wants to be my friend rather than get interested in what part of my life is being shared through my Books since the last time that came into demand, hence always extreme perversion unless they are complaining because their own has been perverted too.
Economy & Other Firms|Creative Equity Bundles Updates|Company Property ®
I get told I never protect myself from Celebrity vandalism effectively but it has always rather been a simple case of the fact the Celebrities will make the Films and star in them over what I get up to but when done, for some strange reason they embark producers and everybody on some side merchandising activity which leaves the Estate and Company Finances in utter ruins, then we hear them speak of nasty surprises that concern not knowing when I came to my current decision about celebrities over the last decade. It is the same as it were with their hatred of the US NSA – that courted a Global protest show that lasted months and into years but has now obviously ended with a hatred for me and insulting talk shows that must be abusive and full of activities to do with telling me what to do about violence and extremism or how to behave to make them comfortable as a form of cause based public leadership because it is how they keep their tummy checked in order to continue chasing some ownership of my Public image which they dream about endlessly. Same as their most recent gimmicks concerning a hatred for Donald Trump, where I am not having to prepare for what the ending of that hatred will be.

™ Tunnel Light Books and Holdings Limited
THE ROYAL HERMITAGE HOLDINGS AND TRUST
JOIN US AT THE HERMITAGE LITERARTURE CLUB - READ MY BOOKS
(ADMINISTRATION OF SOCIETY ABUSES | ADMINISTRATION OF HEALTH MATTERS ASSOCIATED WITH YOUTH ENGAGMENT IN OTHER PEOPLES CAREER PROLIFERATION | ADMINISTRATION OF REPETITIVE CELEBRITY ABUSES AND APPLICABLE BIG BROTHER OWNERSHIP POLITICS AT INDUSTRY | ADMINISTRATION OF QUASI CRIMINAL ACCESS TO LAND OWNERSHIP AND NATIONAL FRATERNISATION | ADMINISTRATION OF REPEITIVE ABUSE FROM MEDIA POPULARITY)
THE ROYAL HERMITAGE BOOKSHOP TRADING & APPLICABLE ADMINISTRATION OF BUSINESS
Civil Defence Corruption | Defence Industry Corruption | Law - Liberty -Morality | British National Currency Liability Admin
("The matter of Caring about Money instead of Celebrity")
STATE OFFICE, PUBLIC SERVICE, ROYAL DIET: SOCIETY, MEDIA AND CELEBRITY
It is suggested that I am overworked at the Monarchy which I am not – what happens is the popularity, Media, Celebrity and Fashion gits clinging to my income margins to make statements whereby I lost something important each time the Queen said something motivational, claiming it indicated my Boss was unhappy with my work. This is what happens in their world of laziness and decadence naturally where they loved to get involved with peoples business establishments to work socialite gimmicks instead of get a real job, like we have seen their interest in my Books meant they claim it covered their backside while they did Fashion, Media and Celebrity work but each time they are given such contracts preferred to attack me with social problems and lay claims of ownership to my Public image than to buy and read the Books. It is not actually a crisis as such, just the way I get to a position where Companies that are part of my network ended up in a disposition where this nonsense meant I was on an errand, while those that are not would be looking for more trouble. I believe it is heading towards a direction where they were set to lose the Fashion, Celebrity, Media and Popularity contracts on my account because I am sore all over, I smelled and my bottom hurt for it. The Civil goats had long decided for their own twats I suppose and do like to claim those gimmicks where I have to accept that although their insults had progressed to the stage where they got imagination up my bum as the answer for all their problems, they had a right to be proud of their Country, meant that if I showed up in Public I would get into trouble, whereas I am rather convinced it will lead to outcomes where I want back to the mess they made of my academic pursuits and work it up to date violently as it were - it does become a question of how the idiots want a Country to operate if it were meant to achieve its aims issuing the threats that are born of their modern madness stupidities at me, where they wreck peoples finances to hang about deciding what was publicly embarrassing with a big mouth.
They love to claim my actions are discriminatory and I will be made to suffer for it but it can only continue for as long as this nonsense does not result in a war between and Arch Prince and those stupidities by which they defend themselves, especially the ethnic minorities, to find out which one of the two would be best able to step outside of their door, avoid smell issues and carry on with daily concerns without much trouble. I do not think it is a matter for people to be concerned about – the cycle is the complain that others were part of a system that gets imagination up their bums and by the time they were finished like in my case with my University studies and the state of my career over an 11 year period, they had decided what was the next fringe benefits for those who were bigger than others and devised their own bottom chasing gimmicks for it, which means that Police Officer who first got round to the business of making them own up to their crimes, refusing to do so of which resulted in Officer doing one of those things that suggested the Police had been to their toilet already, doing something about their criminal activities again as it were. It does get from its cowardice stupidities issuing threats at me to claims that I have been involved in the Police work without authority by the way whilst the way it really works is that Celebrities trash my Bookshop to put up investments on my career, social life and public image, because it is assumed they didn't know what other peoples personal finances were and could not tell what I was doing with a Bookshop – same as instances when they pick up my social life and public image to lace criminal activities by, suggesting they were not aware of what their own criminal activities were as such; it is now accustomed to working on me and had since gained considerable proficiency at it, needs to find a real job when it wants money and stop getting from the position of social nonentity, a famous idiot, to a point of threatening me. Having run out of those lies it tells to make people feel so inadequate that they parted with money because they did not have expensive clothes and possessions, which they needed not have but had decided to push their show business gimmicks too hard over their assumption others will fall on the back and roll when they needed peoples income margins to show the banks that their stupid show business was still profitable.
I am told that I had lost the fight which is utter nonsense as I am not aware there was any fighting. We are talking about my personal life, my finances and career coming to a stop because a bunch of idiots had used a community that gets imagination up peoples bums to force me to be there for them, such that being there for them came with these results. The only way to ensure they showed up here only to read Books, is to see that gimmicks associated with my problems relying on others as well, found its way relationships they had with employers and to attack them on the streets for the purpose of the type of attack which will produce such results as getting them to turn to homosexuality and pop pills, every other action adds up to a middle ground, even though some may produce the same effect. The blacks especially speak of racism and slavery but we know that modern day slavery best explains what slavery was like for those who experienced it – that sometimes it was the parents that sold the Children into slavery, such that if they descended from people whose parents sold into slavery and it meant that a government that asked them to be tolerant was forcing them into a position where inferior low life like me would rub shoulders with them, I am at a loss as to what it had to do with my Books, although the whole thing usually plays into a concept of when it stops and how it does. They do make those claims that they had groomed me into a suitable position for punishment, off the back of having worked out two abusive processes, one being the means to detach victims from the authorities who require them to be tolerant and the other being the claim all I did with my career, along with products I placed on the Market, were things they were planning to do. It soon gets off that stupid angle about having succeeded in grooming me into a position for punishment which suggests that although they complained about me all the time, the idiots really did not think I had seen and heard enough of their insults with the parents passing Office space insults at me, each time I decided it was too uncomfortable for their silly children to chase career and academic pursuits by claiming ownership of my Public image and when I had decided to straddle a position that helped me manage both, ended up making friends with criminals via a version of me that runs around Town and Media making trouble which their stupidities must have created. It goes without saying I have given them enough time and a good enough exit on the matter, to keep from my Books and make their comments about their own careers, as building publicity for this does not do them any favours hence their abusive and insulting access to me needed to cease as it were. Those gimmicks about how I have been handled and what must be done to me to make others happy stems from something these fools have never achieved in their stupid lives, especially with respect to the Politicians, only a business of never ever using their freedoms of speech and expression without making stupid public statements about being superior to me. I don't know why they do it, save the sense that they teach their insane Children to describe others as bums and make the most of their civil disobedience in such ways but it is driving me hard enough to do something clever enough to match their stupidities as well.
Copyright © Tunnel Light Books and Holdings Ltd | All rights reserved.
Est 2008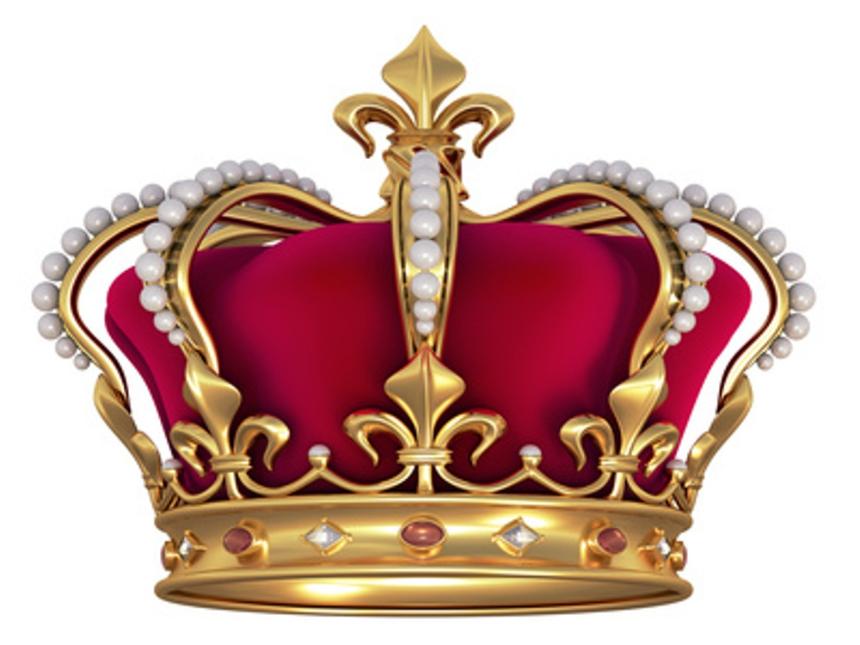 No item on this site may be copied or distributed or displayed anywhere else. Doing so, is certainly an act either to take the risk or an act designed to bear a risk of a global stage Intellectual property reckoning involving the owner, who is actually an Arch Prince.
FOLLOW US ON TWITTER & LIKE US ON FACEBOOK
Please be aware: all our images are subject to Copyright and used only for purpose illustration from an external Source only and some have in nature and context not been License Purchased.