ROYAL TUNNEL LIGHT BOOKS ESTATE, HERMITAGE & ASSET HOLDINGS LTD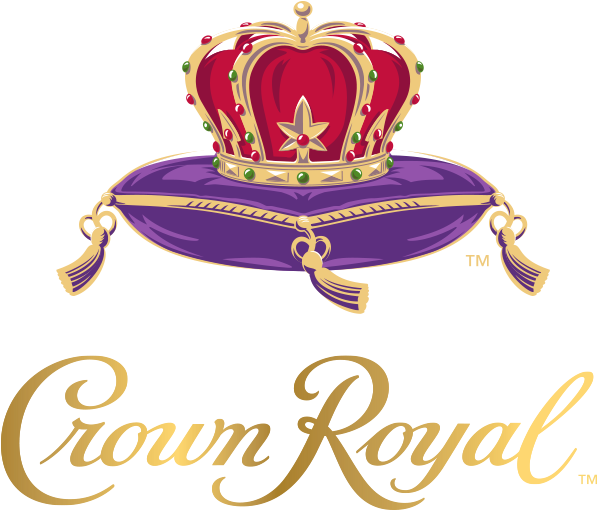 TUNNEL LIGHT BOOKS & HOLDINGS ROYAL HERMITAGE
(CELEBRITY CULTURE, POPULARITY & POLITICAL LIBEL RESOLVED | PROPERTY EQUITY BROKER | SOCIETY MARRIAGE | PRIVATE EQUITY INTELLECTUAL PROPERTY ADMINISTRATION | ROYAL WEALTH EQUITY PUBLIC IMAGE AND ITS APPLICABLE MOVEMENTS)
WEALTH EQUITY FOR FAME, POPULARTITY, POLITICS, UNWANTED ATTENTION AND HANDLING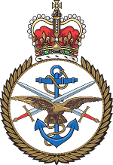 STATE OFFICE AND PUBLIC LIFE, FINANCE AND INDUSTRIAL
THE HERMITAGE PROPERTY EQUTIY ASSETS - LIQUID ASSETS SECURITY (DEVELOPMENT PROCESSES & PATENTS ADMINISTRATION
In the end on the matter of entertainment, broadcasting and advertisement, it seems that all of my security lay on superior fools picking up my assets to chase their own fortunes, especially the stupid and famous who consider themselves celebrities and self seeking idiots with ideas about other peoples existence who consider themselves an authority in extremism but are simply warriors of immoral society to say the last.
I may have many unusual stupid names and tags separately from who I really am but the problem here is that no amount of money or fame can save anybody from me, with regards to this matter where they got to make decisions about their careers as a matter of law enforcement and not make them about mine and those who fought for the civil rights for on their own income margins.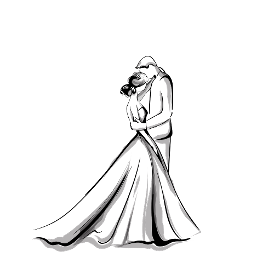 THE ROYAL HERMITAGE BROKER & HOLDINGS TRUST (ARCH PRINCE AT BROADCASTING COMMUNITY)
ESTATE COURT AT CELEBRITY & MEDIA THUGGERY | POLITICAL INTERFERENCE & HEDGE FUNDS FIRMS AT ESTATE BROADCASTING FACILITY & SOCIAL MEDIA PROFILES | LOCALITY FINANCE & PUBLIC IMAGE SECURITY | CLIENTS AT ESTATE BOOKS DISTRIBUTION
They do claim that I was a character that knew much about how to tackle public problems but did nothing about it and it is utter nonsense as it is a matter of my work and social status to do something about public problems. What we are facing is to do with insults and abuses that have clouded the actual work that I am doing – it will show up to raise the point that there was an issue with its civil rights, which then goes all the way to the top authorities at my expense but once a response had been set out, it was off on another angle making the most of its need for servitude by running people down to get what it wants and spending money on the most prestigious and expensive products to be part of the PR, if the broadcasting community was unable to control its stupid staff, not necessarily the band image of the company that sold it, for the sole purpose of attacking people to get what it wants every time that it needed to. The question then becomes one of whether the way that its civil rights complains created a panic at the top Governmental offices was not a serious matter at all. They do get off claiming that it was vengeance on their part for the way that the authorities push pressure towards them in a way that causes them a lot of stress but we know what started it was that the authorities were fewer than they were, whenever they wanted to attack others to get what they wanted, instead of working a career. So the idea here becomes one which suggests I was comfortable with a sense that two irresponsible people on either side was a good idea which I am not and that was never the problem here; the problem is that public authorities applicable have gone on to work on the so called civil rights issues, in a way which provided reprieve for the people that a bunch of abusive individuals loved to dominate. We are talking about two scenarios; one is such that some women had an opportunity to get a job twice in their whole lives and are always being watched by society gits who enforced that disposition – they may have spent one opportunity as most often do, to survive, while the other was taken away by the recession but apparently the facts about the way the remaining opportunity was taken away, does not concern the society people. On the other hand there are a bunch of people who spent their youth being tough and each time they were out somewhere giving people self improvement plan B speeches, to create a crowd of poor people, haulage workers and public transport operatives that could not stop abusing people to get what they wanted, a group of goons from city centre boardrooms would spend money on it over the idea that the last time one of their subordinates claimed that you had taken up work that was too much for you, you resisted any opportunity they had to make already wealthy companies wealthier on the market you built, in my case, this applies to my Bookshop, each time I assessed the situation, the question was whether I could fight the poor and win, of which the answer was in the affirmative but then again was the other question on whether fighting the poor really was the problem that I faced, so it needed to stop getting on my nerves. The point of these gimmicks apparently was to show that having in the grand scheme of government working to boost job market takings and bring about economic recovery, I had assisted a bunch of people that most people loved to bully as a community, therefore failed to understand that the need of the many outweighed that of the few, to which effect here is that they have been playing up the practice jokes to such an extent that they were creating artificial structural unemployment, hence an opportunity to embark on an experiment of my own, which will allow me to assess if such nonsense really was the way that anything worked. They do also claim I suggest I can fight the poor and win which I cannot and it's the big mouth, so far having I learned from them a 'fuck that, I need more' gimmick from their relentless insults being targeted at me, they have not yet shown how they intend to prevent me from getting away with it, without escalating the situation. For boasting purposes, those who stop me from attacking them would likely deny having witnessed the idiots build the communities specifically to target me and order my steps, whilst they have not yet informed me how they planned to keep their practical jokes on my Books and earnings, whilst preventing me from getting away with the vengeance. On the matter in focus, they expect me to serve communities of abusive people if I wanted to show I was working on public problems and that is not how anything worked either - normal people would think I have touched on the facts here as pertaining to idiots with Media jobs running off well dressed hoodlum gimmicks on my income margins for the 6 years leading up to the current crisis, where I am done working on a Bookshop but when I step outside of my door to buy my daily supplies, public transport idiots spend the premises publicity thus Clients were unable to engage, what they did with it involving a process of helping an idiot with money place some famous fools on my earning margins.

WELCOME TO THE ROYAL HERMITAGE ESTATE TRUST DEVELOPERS' LIBRARY & Asset vault
They do love to complain that I bothered people, I could never make sense of the complaining myself but it is an old story with regards to the way every issue plays out either way. We know that even their women can lay me low and that such insults were financially beneficially, always them and that stupid community they claimed was not a problem hanging about with ideas that get people telling me that the more I fought back was the worse the problem got as though I asked a question about it, while it spends my day putting up all sorts of abusive nonsense that gets people seeing me without my clothes on whilst I am being judged by a community – on the basis of the stupid threats and the way that it hangs around at the Estate agents manipulating House rules along with idiots it had shared a space I rented with, running me down with gossips and sending out two bit twat to stagnate everything around here including my personal life and run off the big mouth after about the way its stupidities was so important but I sat by and watched it fight its battles, which made more mess for my social life and Bookshop, so I got to attack an insignificant twat to get into trouble with the Law, since I had recently figured out why the Media and Celebrities played a part in its rogue landlord insolence, it had gotten off sharing my privacy with the hoodlums on the streets because I fucked its society as well, then I remembered it did that before and the way there was a space on its left hand side where what I am doing was meant to end up, I ended up dropping out of University, hence the reckoning but it is not yet the type where I will get into that stupid community and those that can beat up will never stop telling tales while those that cannot will never stop hurting themselves just yet as it were. They do claim they have made money from it and yes they have, if there is an idiot who loved to spend money on such gimmicks each time they performed it at somebody's expense, now they know also that the money is gone for good and if I find them show up near my assets to recover it, I will burn their world, hence they had to wreck peoples careers and employ criminals in the neighbourhoods to tackle me, so we end up with a situation which meant that the Company leadership had something on them and we had the future, whilst the way I freely give away information will continue to keep them pliable at the market, lest I lose income stream, hence I get to bother the stupid men for the fact I am sore all over and cannot even get to ensure their insults decided that my diet would become because they got in on that too, with a big mouth(textbook criminal nonsense).
Arch Prince on State & private Estate duty
EQUITY RESERVES & TIMELINES | AUTOGRAPHED BOOKS | CREATIVE PROPERTY & RIGHTS TRADING BUNDLES
They do say I thought the way I ran my concerns was good but it really isn't – this is the part that beats me, as the problem is that people have overlaid abusive society activities on the engagement of an Arch Prince and turned up to complain about the results but none has yet answered the question of whether they will be the ones funding changes I had to make in order for them to feel comfortable. We see the same thing played out by Americans and a further complication where it sets off a small problems that will consume me without building up difficult political crises, then complains about the way the mess it made of my concerns affected its own, about the effects of abusive activities where it wants to get the communists showing the world economic advancements that the USA permitted and not what their cultural facilitated, whilst its celebrities told lies of what I was doing with the communists, the idea was that another stateman should get into Uniform to serve a bunch of characters that graduated from Harvard, speaking of which I did not have a millstone on my legs preventing me from completing University degree, just expensively dressed hoodlums on media that they fund, running me down every time I am at work, hence there is now a problem with the way they organised the career and engaged with the public, so when they claim I did not present a United front for Ukraine and these facts were cleared up, we find what is happening in Ukraine is not half the gimmicks they make it out to be and they get to tell me I am two faced whilst I am really able to catch them out in all directions. I am told it is a problem that can last the rest of my life but it will never, I mean they were men and I engaged with people in Europe comfortably all these years, underlying message that as long as my social status did not get in their faces I would be fine and then at some stage Washington must have said something or somebody fought my wars and it was no longer the thing to attack people who sold catering services to freelance journalists at work, in order to show the USA ruled the world, it was the main thing to get rich fast attacking me, running me down and fingering my bum, which is all good as long as people were able to read the Books at this shop, considering the main issue was financial wellbeing, so the picture that comes to my mind at this stage was one of those layers and layers of perverted communities that have met to listen to a speech from a proper trouble maker who spoke to them from a balcony in the City, runs over and over in my head for them. I mean I do get told I give the society a bad name when I talk like that but it is not what people think at all; there could be five truck drivers and two were keen on incredibly abusive gimmicks that their popularity gits will pick up for work place narcissism that allowed expensively dressed hoodlums to run me down whilst I am at work, annoying when I had to tolerate it but nothing prepares me for the damage which comes like something of a perverted relationship with the broadcasting community, my clients lose money for simply talking to me and there is a useless, stupid unnecessary industrial politics that shows up all the time, to express more so their need to be the hand piece and mouth piece of people who had money beating me down, their famous gits have not yet recognised my position that there was a problem on the way they chose to organise their careers and engage with the public and that my Bookshop was too noisy for my clients, causing me to lose all my money – these labels are starting to look good on them, becoming generic.
Trading Hospitality, Admin at Office, Fundamental & consensual Enterprise, The Firm Shoppers Relations
Company Business Empire Global Industry Community Property Statement ®
The general idea is that of a process where I think I will hold Royal Office when I cannot entangle myself from the filth of those who have personal plans and a social moral corruption that shows up on media to play with my Public image and find themselves amusing the whole time, making out they can only be stopped if killed etc. the reality is rather one of advertisement idiots rebelling against my Industry leadership and Involvement or rights at Broker and Holdings, which is not really supposed to be an issue if they paid attention to the job in hand but we all know that it is the same very stupid behaviour we see from their street idiots that make people smell and feel ashamed of themselves and it progresses to the bit where I may have worked on Culture and Society matters and they will show up to make a public case out of rejecting the benefits until such things as ritual killings of unusual people gets extended to albinos and bald people for instance and then they start to make a public case of expecting deaths to pile pressure on me, which ending is supposed to be ownership of the Royal Estate, which leaves me thinking it may probably end homosexuality globally if they did all together. Same as the story they are making me act fairly as such while the fact I may have given away my Books does not necessarily provide the same sort of service as having a copy of their own, which has now caused them to get on media to build a crowd that wants to be my friend rather than get interested in what part of my life is being shared through my Books since the last time that came into demand, hence always extreme perversion unless they are complaining because their own has been perverted too.
Economy & Other Firms|Creative Equity Bundles Updates|Hermitage Property ®
I get told I never protect myself from Celebrity vandalism effectively but it has always rather been a simple case of the fact the Celebrities will make the Films and star in them over what I get up to but when done, for some strange reason they embark producers and everybody on some side merchandising activity which leaves the Estate and Company Finances in utter ruins, then we hear them speak of nasty surprises that concern not knowing when I came to my current decision about celebrities over the last decade. It is the same as it were with their hatred of the US NSA – that courted a Global protest show that lasted months and into years but has now obviously ended with a hatred for me and insulting talk shows that must be abusive and full of activities to do with telling me what to do about violence and extremism or how to behave to make them comfortable as a form of cause based public leadership because it is how they keep their tummy checked in order to continue chasing some ownership of my Public image which they dream about endlessly. Same as their most recent gimmicks concerning a hatred for Donald Trump, where I am not having to prepare for what the ending of that hatred will be.

ARCH PRINCE'S ROYAL HERMITAGE, HOLDINGS, WEALTH EQUITY PUBLIC LIFE AND TRUST
JOIN US AT THE HERMITAGE LITERARTURE CLUB - READ MY BOOKS
(ADMINISTRATION OF SOCIETY ABUSES | ADMINISTRATION OF HEALTH MATTERS ASSOCIATED WITH YOUTH ENGAGMENT IN OTHER PEOPLES CAREER PROLIFERATION | ADMINISTRATION OF REPETITIVE CELEBRITY ABUSES AND APPLICABLE BIG BROTHER OWNERSHIP POLITICS AT INDUSTRY | ADMINISTRATION OF QUASI CRIMINAL ACCESS TO LAND OWNERSHIP AND NATIONAL FRATERNISATION | ADMINISTRATION OF REPEITIVE ABUSE FROM MEDIA POPULARITY)
THE ROYAL HERMITAGE BOOKSHOP TRADING
Civil Defence Corruption | Defence Industry Corruption | Law - Liberty -Morality | British National Currency Liability
("The matter of Caring about Money instead of Celebrity")
STATE OFFICE, PUBLIC SERVICE, ROYAL DIET: SOCIETY, MEDIA AND CELEBRITY
Copyright © Tunnel Light Books and Holdings Ltd | All rights reserved.
Est 2008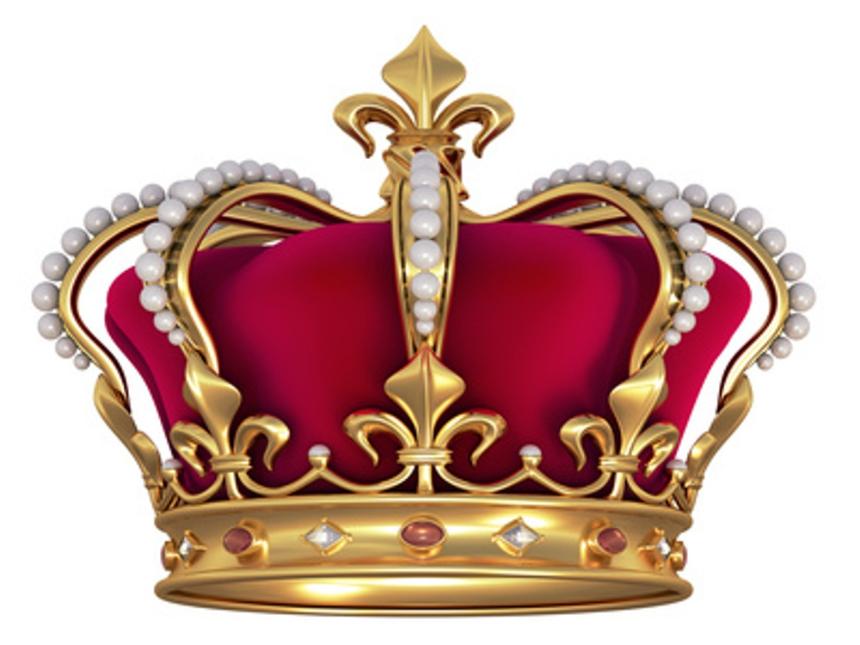 No item on this site may be copied or distributed or displayed anywhere else. Doing so, is certainly an act either to take the risk or an act designed to bear a risk of a global stage Intellectual property reckoning involving the owner, who is actually an Arch Prince.
FOLLOW US ON TWITTER & LIKE US ON FACEBOOK
Please be aware: all our images are subject to Copyright and used only for purpose illustration from an external Source only and some have in nature and context not been License Purchased.

™ Tunnel Light Books and Holdings Limited